Need For Speed: Shift System Requirements Announced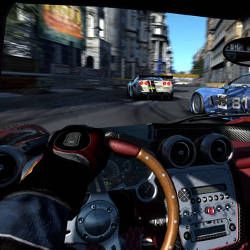 Today the Need for Speed team released the official minimum system requirements for Need for Speed: Shift. It turns out they're a bit different than the specs that were floating around the Internet a few months back so read closely:
Required – Internet Connection
OS - Windows XP (Service Pack 3) or Windows Vista (Service Pack 1) / Windows 7
Processor – Intel Core™2 Duo 1.6 GHz or faster
Memory – XP: 1 GB RAM; Vista/Windows 7: 1.5 GB RAM
Hard Drive – 6 GB
DVD Drive - 8 SPEED
Video Card – 256 MB Video Card, with support for Pixel Shader 3.0*
Sound Card - DirectX 9.0c compatible
DirectX - DirectX 9.0c compatible
Online Multiplayer – 512 Kbps or faster; 2-12 Players
Input - Keyboard, Mouse
Optional – USB Steering Wheel / Dual Analogue Gamepad
*Supported Video Cards: ATI Radeon X1800 XT 512MB or greater; NVIDIA GeForce 7800 GT 256MB or greater. Laptop versions of these chipsets may work but are not supported. Updates to your video and sound card drivers may be required.
Shift arrives in North America on September 15th and in Europe on September 17th. It will be available for the PS3 and Xbox 360 as well.
Staff Writer at CinemaBlend.
Your Daily Blend of Entertainment News
Thank you for signing up to CinemaBlend. You will receive a verification email shortly.
There was a problem. Please refresh the page and try again.