Need For Speed: Undercover Gets Free DLC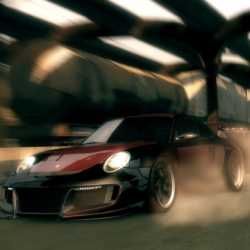 Gamers still playing street racer Need for Speed: Undercover are about to be rewarded for their devotion. Black Box announced today that they're releasing two sets of new content - one paid, one premium - for the game.
The free content pack is called "The Challenge Series" and adds 60 events in two new game modes. Highway Wars is similar to the Highway Battles from the base game except instead of racing against one A.I. opponent, you're now facing off against three. In Highway Checkpoint, your only opponent is the clock as you dart between traffic to get from checkpoint to checkpoint in the allotted time.
The Challenge Series will also give you the opportunity to earn three new cars. You'll get the Mazda RX-7 after competing 30 of the new events and a Porsche 911 GT2 with matte black paint and custom gold liveries after you finish the other 30. A Corvette Z06 will be yours once you dominate 31 events.
The premium content is a Boss Car Pack, and it's just what the name says it is: a collection of cars driven by the boss characters in the game. You'll get eight cars in total for $5.00 (400 Microsoft Points):
Carmen's Shelby GT500
Chase's BMW M6
Chau Wu's Mercedes-Benz CLS 63 AMG
G-Mac's Lamborghini Gallardo LP560-4
Hector's Nissan 370Z
Nickel's Dodge Viper SRT10
Rose's Porsche 911 GT2
Zack's Volkswagen Scirocco
Both of these content packs are now available on PSN. The PC and Xbox 360 will get them "soon."
Your Daily Blend of Entertainment News
Staff Writer at CinemaBlend.