Nicalis Says Wii U Is Nintendo's Most Powerful Console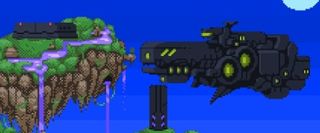 Following up on the good news that the Wii U's next-gen capabilities may be pushed to the limits with Slightly Mad Studios' Project CARS, additional confirmation of the Wii U's power comes into play with Nicalis founder Tyrone Rodriguez giving his input on the console.
According to Nintendo Everything Rodriguez, at the iDÉAME 2012 mentioned to Blogocio that ""all too far the most powerful console in the history of Nintendo". If that statement feels like a grammatically shredded sentence from Google translate, that's because it is. The rough translation basically means that Rodriguez feels that the Wii U is definitely up to par.
However, we have to keep in mind that Nicalis is probably best known for Cave Story+ and VVVVV. So yeah.
Still, Rodriguez' statements following up on Project CARS screenshots really do help to persuade naysayers from believeing that the Wii U isn't all that powerful. We still won't know exactly how powerful the system is until Nintendo opens up the hood at this year's E3, where we're expected to get a full rundown of the specs and a price-point.
You can learn more about Nicalis by dropping by their Official Website.
Staff Writer at CinemaBlend.
Your Daily Blend of Entertainment News
Thank you for signing up to CinemaBlend. You will receive a verification email shortly.
There was a problem. Please refresh the page and try again.