PS4 Is Now Really Cheap At Walmart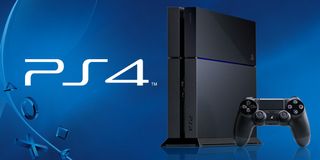 If you want to make a last-minute purchase of a PS4 before Christmas, you might want to do it at Walmart. The retailer's offering the console at a substantial discount.
This weekend Walmart quietly brought the price of the 500GB PS4 down to $329, making it seventy bucks cheaper than normal. The only catch is that you can't buy it online. You'll have to go to the store to pick up the console.
The reduction in price was only applied to the standard package. The bundles with your choice of game still cost the usual amount.
The last time the PS4 was this cheap was Black Friday, the start of the holiday shopping season. It seems Walmart thinks that there's still plenty of money to be made at the end of the holiday season, too. No other retailer seems to be matching the offer currently.
The discount makes the PS4 around $20 cheaper than the Xbox One. Microsoft cut the price of the XB1 from $399 to $349 for the holiday season. This new price extended to special compilations like the Assassin's Creed bundle, which meant that new Xbox One owners were getting free games in addition to a cheaper console.
These price cuts can be very effective. The price cut on Xbox One allowed it to beat the PS4 in North American sales in November, breaking a long-winning streak by Sony's console.
Had Sony been willing to match or undercut the Xbox One's new price across all retailers, it's possible the PS4 could have wound up ahead. That would've required them to take a big hit on their profits for these sales, though. Sony apparently felt that getting into a price war with Microsoft this holiday season wasn't worthwhile now that PS4 has a comfortable lead in total sales.
Walmart doesn't indicate when this deal will expire. Presumably it will run out in early January. Even if there's no firm end date, the deal is dependent on their supply. Should the stores in your area sell all of their PS4's, you're out of luck. If you're looking to buy a PS4, you should pull the trigger on this one as quick as you can.
This poll is no longer available.
Staff Writer at CinemaBlend.