PS4 Outsells Xbox One In Australia; Microsoft Says They Sold More Accessories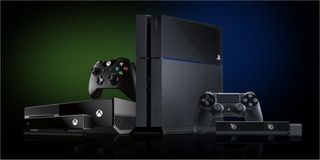 When you're losing in a battle of sales, the best way to get back at your opponent is to bring up where you are winning. In the case of Microsoft, while the Xbox One is constantly losing market share and sales ground to the PlayStation 4, they still had some stats in their favor, including Xbox brand accessories and games.
According to Australia's Smarthouse, the NPD Group's numbers reveal that the PlayStation 4 was the top-selling new generation console throughout 2013 and that the OZ gaming sector increased throughout the year by a massive 27%. Unfortunately they didn't detail the exact sales numbers, but NPD did note that the PS4 managed to outsell the Xbox One.
Sony's managing director of SCE operations in Australia, Michael Ephraim, commented about the massive success the PlayStation brand has had throughout 2013, stating...
Aussies spent more than $2 billion on games, and helped contribute to the overall $44 billion dollar gaming industry, as noted in the DFC Intelligence report by Gamers Nexus.
Microsoft wasn't taking the news lying down, though. According to Australian media outlet Channel News, Microsoft's Jeremy Hinton, the business group leader of their interactive entertainment division in Australia...
Well, having to pay extra for necessary charging cables can really pump up the price, especially in comparison to the PS4 where charging cables are included.
Also, listening to community feedback? If Microsoft had listened to community feedback we'd see a console that evolved over what the Xbox 360 brought, not devolved into a sub-par media entertainment device that's still outclassed by both the Xbox 360 and the PlayStation 3.
Worse yet is that the console just barely received some mandatory features like hard drive management and battery indicators, features that weren't available for the system at launch.
Microsoft has up until May 30th to get the system in proper order, as that's when Mario Kart 8 will drop for the Wii U. While the PS4 has completely taken over the sales charts the world around, Microsoft might have to battle with Nintendo for second place throughout the eighth gen. If that March patch, along with the launch of Titanfall, brings great things like the company has promised, they might not get left too far behind.
Staff Writer at CinemaBlend.
Your Daily Blend of Entertainment News
Thank you for signing up to CinemaBlend. You will receive a verification email shortly.
There was a problem. Please refresh the page and try again.