Payday 2 Gets John Wick DLC; Free Game With Movie Ticket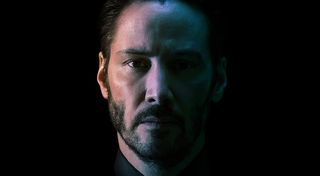 Payday 2 was one of my favorite games of 2013. The game was really awesome for the fact that it was so addictive and replayable. For me, a game with high-replay value is an instant winner, because it means that the gameplay is solid enough and the mechanics are polished enough to warrant multiple play-throughs. Well, if you thought that Payday 2 was getting boring and didn't have enough content (even though it was on the receiving end of some Hotline Miami DLC recently) there's an interesting batch of new DLC on the way based around John Wick.
Blues spotted the news where it was noted that Payday 2 would be receiving new DLC based around the upcoming Neo movie – oops, I mean Keanu Reeves flick, John Wick.
As mentioned in the press release...
That's actually kind of cool. Although, I don't know how well that would work given that once you pick a character you instantly go and pick out an awesome mask for them to wear. Seems a little like an oxymoron? I mean, you get to play as John Wick, but no one's going to know once you chrome up a bullet-proof mask, add some camo livery and then go blasting into a stage. They'll just think you're a typical badass robber and not an evil, gun-totting reincarnation of Ted from Bill & Ted's Excellent Adventure.
However, as mentioned, the DLC will be freely distributed in the update. So you won't have to worry about paying money to play as someone most people will never see in the actual game.
Another upside is that in addition to the free DLC there will be free game codes handing out for Payday 2 on Steam. That's right, if you purchase tickets to see John Wick from Fandago, you will automatically be eligible for a free Steam code of Payday 2. So not only will you get to see a new, hard-R action movie, but you'll also get a free game to go along with it, and as an extra bonus you'll get some free DLC, too.
I rag on a lot of promotions; I rag on a lot of DLC campaigns; I absolutely abhor the pre-order ecosystem in today's market, and I'm not adverse to putting ill-practices to task. However, I do have to admit that getting a free game with free DLC just for going to see a movie is a pretty cool thing.
There's really no reason not to like this deal... unless you just don't like first-person shooter games, you don't like multiplayer games, you certainly aren't a fan of Keanu Reeves and you absolutely can't stand free stuff.
Nevertheless, Payday 2 has been on the receiving end of a lot of different kinds of content and you can learn more about by paying a visit to the official website.
Your Daily Blend of Entertainment News
Staff Writer at CinemaBlend.