Phantasy Star Universe: Guardians Advanced DLC Available For Xbox 360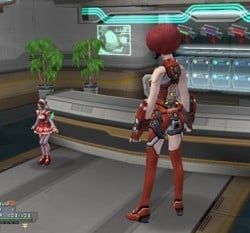 Sega announced that new downloadable content is available to expand the Phantasy Star Universe with brand new adventures, including a free expansion called the Ambition of the Illuminus.
As stated in the press release…
Basically gamers are getting a two-for-one deal with the expansion content for Sega's MMO, Phantasy Star Universe. And given that Nexon and every other company who wanted to put their MMOs on the Xbox 360 has hit a roadblock, it looks like you'll be stuck with Phantasy Star in the meantime.
You can check out the new details on the downloadable content by visiting the Official Phantasy Star Universe Website.
Staff Writer at CinemaBlend.
Your Daily Blend of Entertainment News
Thank you for signing up to CinemaBlend. You will receive a verification email shortly.
There was a problem. Please refresh the page and try again.