Rumor: inFamous Coming In June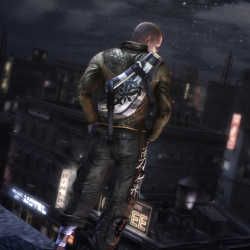 It's already been established that inFamous will arrive sometime this Spring, but when in the Spring? The release date was cleared up a little bit for Blend Games during a special Playstation event on Friday.
A rep for Sucker Punch Productions, developer of the super hero action game, told Blend Games that they're looking at a late Spring release. "Spring doesn't end until June 21st so you can do the math on that," said the rep.
True, it's not a definitive statement of a June release but it gives a rough indication of when this game is expected to hit stores. Could be May but it's probably in their best interests to set the expected release date on the late side rather than the early side so as to prevent annoying fans. Regardless, I imagine many of you didn't know June 21st was the actual beginning of Summer, not Memorial Day. If nothing else, we've helped you study for your next Earth Science test.
Staff Writer at CinemaBlend.
Your Daily Blend of Entertainment News
Thank you for signing up to CinemaBlend. You will receive a verification email shortly.
There was a problem. Please refresh the page and try again.