Sigourney Weaver Lends Her Voice To Avatar: The Game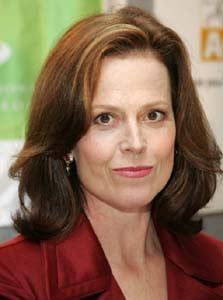 Ubisoft recently sent out word that a cast of recognizable Hollywood names will have their voices featured in the epic, upcoming sci-fi movie-game, Avatar. Among the list of individuals to lend their voices to this much anticipated and highly talked about movie [game], is Aliens star Sigourney Weaver.
Patrick Naud, executive producer for James Cameron's Avatar: The Game, commented in the press release, saying…
Weaver isn't the only one going from the big screen to the interactive screen. Giovanni Ribisi, Michelle Rodriguez and Stephen Lang will also support the game with their voices. Now if only the game's design and functionality can match-up to the press and overbearing anticipatory levels set for James Cameron's costly project, it just might be a successful multimedia venture.
James Cameron's Avatar: The Game is due out for major gaming consoles for the holiday season of 2009. For more gaming news, info, updates and media, be sure to stay tuned in with Blend Games.
Staff Writer at CinemaBlend.
Your Daily Blend of Entertainment News
Thank you for signing up to CinemaBlend. You will receive a verification email shortly.
There was a problem. Please refresh the page and try again.