The Sims 4 Might Be Coming To PS4 And Xbox One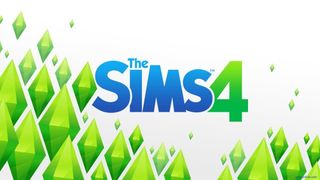 It's been a long time since The Sims was introduced to console and fans are still hoping that EA plans on bringing the simulation game to next-gen consoles PS4 and Xbox One.
As recently reported by Crossmap, there have been recent reports that claim EA is looking at a Fall 2016 release date for The Sims 4 on console. Numerous other reports from publications like ECUMENICAL News and GameNGuide say that EA and Maxis have been working on trying to figure out how to get the games onto console. There are also rumors about Sims 5 being debuted at EA Play, but everything is only speculation for right now and nothing has been confirmed.
In the past, EA has said that there will only be a Sims 5 if The Sims 4 can make enough money to produce it. I honestly don't think EA and Maxis have milked enough out of The Sims 4 yet to make an entire new game. I feel like there weren't that many expansion packs yet and they just took away the gender boundaries, making it a completely free-for-all. Why would they be announcing a new game when they've invested so much recently into The Sims 4? So I wouldn't bet on The Sims 5 just yet. And if they do debut it, I'll be pretty shocked.
I've been playing The Sims since the very first one came out and the only people in the neighborhood who would be your friends were the Goths. And I've seen The Sims come such a long way not in in just graphics, but in all of the ways EA and Maxis have enhanced the game so that it seems like there's no limit to the imagination. I've never been big on playing The Sims on console and I'm sure other hardcore fans feel the same, but it does take a lot to run it on your PC so it would be nice to have another option if your PC just can't handle it. But I also wouldn't say no to a Sims 5 either. Even if I think it's too early yet, I'm sure the elimination of the gender boundaries would already be present in the new game so it would feel like this all new entity. It'll be exciting to see what'll come next for the franchise, seeing as I was a little worried The Sims 4 was losing steam.
Your Daily Blend of Entertainment News
Thank you for signing up to CinemaBlend. You will receive a verification email shortly.
There was a problem. Please refresh the page and try again.