Sleeping Dogs Wheels Of Fury Pack Adds High-Tech Prototype Car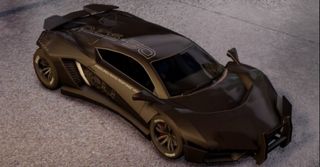 United Front Games really knocked it out of the park with Sleeping Dogs. Whether you want to consider it an extension of the True Crime series or as a new franchise all its own, the game is an amazing addition to the open-world genre and UFG is continuing to unleash new content for the game with DLC packs.
The latest DLC for Sleeping Dogs is called Wheels of Fury and it features a brand new prototype sports car that can be transformed into a bigger, badder more powerful road-warrior by completing five of the new missions included with the Wheels of Fury DLC.
As noted in the release description...
Sleeping Dogs is a really fun game for sure. I'm still not fond of piecemeal DLC and prefer it in nice large packaged combos so it doesn't feel like you're paying a mortgage on a full priced game long after you've put out the down-payment.
Still, hopefully the game (and all its DLC) managed to make Square and United Front Games enough money to warrant a potential sequel. If there was one game that could possibly knock Grand Theft Auto off the pedestal, it just might be Sleeping Dogs. I would have said Saints Row but after they stripped all the fun parts out of the third game, it's a long road to redemption for that series.
You can learn more about Sleeping Dogs and the new DLC by paying a visit to the Official Website.
Image 1 of 6