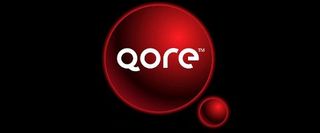 Since 2008, the digital gaming magazine Qore has provided PlayStation gamers with exclusive previews of upcoming games. However, the publication is now coming to an end. Sony says that the latest issue is its last.
The April episode of Qore previews Sorcery, a PS3 Move game that puts players in the role of a wizard's apprentice. A segment on Ghost Recon: Future Soldier looks at the game's stealth technology and weapon customization. Open-world Prototype 2 is previewed as well.
"This episode also features a retrospective look back at Qore's nearly four years on PlayStation Network," said PSN executive producer Kevin Furuichi on the PlayStation.Blog. "As the first interactive digital magazine on a game console, Qore provided an innovative mix of quality HD video and interactive content covering over 160 new games. With this April episode, Qore concludes its run on the PlayStation Network."
This final episode has a parting gift for fans. The Qore Ultimate Arcade is a downloadable compilation of all the minigames offered to viewers. There are 11 minigames included in total.
"Our thanks to all involved in the creation and production of Qore and to the many fans who regularly watched each month."
Your Daily Blend of Entertainment News
Staff Writer at CinemaBlend.