Sony To Reveal Future Of Gameplay, 20 New Games During E3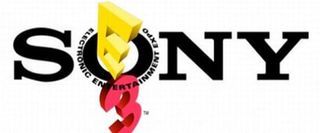 Sony has delivered quite the promise for their E3 press conference this year. The PlayStation 3 platform holder will reveal 20 new games at the expo, as well as announcing the "future of gameplay". Unfortunately, among the games will not be the PS4, as Sony has already confirmed earlier this year during the Consumer Electronics Show that no new consoles will be on display at this year's highly anticipated E3 event.
Nevertheless, they still had this to say: "Come join PlayStation as we give the largest show in entertainment a triple shot of excitement. Be one of the first to witness the launch of more than 20 new gaming experiences. Meet up with developers one-on-one. Then check out the new lineup firsthand and keep on playing as long as you can," reads Sony's E3 2012 site.
More than 200+ playable kiosks will be available, which is undoubtedly intended for the new games that are due for a reveal. Knowing Sony, though, 18 of them will be PlayStation Vita games.
Furthermore, the company states they will supposedly "announce the future of gameplay and innovation", in addition to "sharing more about the new PlayStation lineup, products, and services that will drive the upcoming year in entertainment."
Sony's E3 press conference is currently scheduled for 6:00 PM (Los Angeles time) come June 4th. Those wishing to see the conference live can view it via a stream on the PlayStation site. And be sure to keep tuned in for our up-to-date coverage of all things E3.