Sony Sells 321,000 PS Vitas In Just Two Days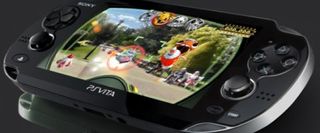 While the UKIE chairman, Andy Payne, thinks Nintendo and Sony and are digging themselves into a hole by not going mobile, Sony and Nintendo seem to be proving him wrong with recent sales figures of their mobile hardware.
An entertainment research firm has let loose sales figures for Sony's latest portable gaming device, the PlayStation Vita. In just two short days on retail shelves, the PSV shifted an impressive 321,000 units in Japan alone.
According to Reuters, while the numbers are impressive, Enterbain, the company who tracked the sales of the PSV, stated that Sony's handheld fell just shy of the 3DS' two-day launch figures which sold a massive 371,000 units. As we all know, though, the sell-through of the 3DS thereafter fell greatly and it forced Nintendo to cut the price of the 3DS shortly after its launch.
The PS Vita isn't set for release in other territories until February, 2012. Something tells me that Sony probably won't have to worry about shifting PSV units in additional territories given that it has everything the PSP had but with dual-analogs, and motion-sensitive controls like the 3DS and iPhone, but packs enough hardware power to play high-end games just like the ones on the PS3. The PSV is kind of a portable gaming dream machine come true.
Staff Writer at CinemaBlend.
Your Daily Blend of Entertainment News
Thank you for signing up to CinemaBlend. You will receive a verification email shortly.
There was a problem. Please refresh the page and try again.