Star Wars: The Old Republic Has Microtransactions?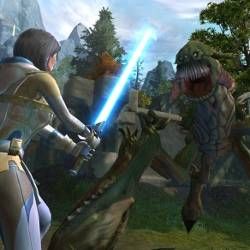 BioWare has yet to disclose what the payment model will be for MMORPG Star Wars: The Old Republic. However, new evidence suggests they will use microtransactions, small payments for optional in-game items.
If you sign up for the beta, you may notice a few interesting sentences in the game's terms of services agreement. The section reads as follows:
This passage suggests you'll be spending points to buy items at a store. It's not outright stating that you're paying real world money for these items but the phrase "non-refundable" seems to imply that.
Your Daily Blend of Entertainment News
Staff Writer at CinemaBlend.