Top 10 GBC Games Worth Playing On The Nintendo 3DS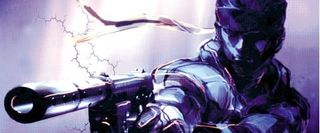 The handheld market doesn't always receive the appropriate coverage that it deserves but that doesn't mean there aren't some loyal gamers out there giving the handheld gaming arena the appropriate props it's due, such as Pocketful of Megabytes.
Over at PoM they put up an article commemorating some of the Gameboy's most celebrated titles that deserve to shine in autostereoscopic 3D on the new Nintendo 3DS handheld. The top 10 lists some well known and some not-so-well known titles from the Gameboy Color's rich library of games that deserve a spotlight on the Nintendo 3DS.
So what sort of games can you expect to see on the list? Without giving too much away or the reasons for why the games were listed, some of the titles include titles such as Shantae and Kojima's well-respected Metal Gear Solid.
You can check out the full list of the games over at Pocketful of Megabytes or post your comments on what you think would make a good port using the comment section below.
Staff Writer at CinemaBlend.
Your Daily Blend of Entertainment News
Thank you for signing up to CinemaBlend. You will receive a verification email shortly.
There was a problem. Please refresh the page and try again.