Ubisoft Announces Six PS Vita Games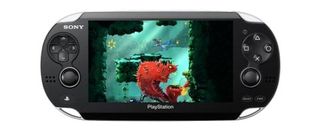 Ubisoft announced today that they'll be supporting the PlayStation Vita. They already have six games in development for the upcoming handheld.
"With its processing power, dual tactile screens and cameras, PS Vita allows creators like Ubisoft new and unique opportunities to develop innovative games," said Ubisoft CEO Yves Guillemot. "We've got a strong and varied line-up that will offer fun and immersion to all audiences of the PS Vita."
Ubisoft is currently developing Asphalt, Assassin's Creed, Dungeon Hunter Alliance, Lumines, Michael Jackson the Experience and Rayman Origins. Most of those names should sound familiar to you. Asphalt is the latest installment in a long-running series of mobile racing games. Dungeon Hunter Alliance is appears to be an action RPG.
"We're delighted with the support and innovative content Ubisoft are bringing to PS Vita," said Zeno Colaço, vice president of developer and publisher relations at Sony Computer Entertainment Europe. "Great games are at the platform's heart and with some of Ubisoft's biggest and best brands coming to PS Vita, we are very excited to work with them in delivering the deepest gaming experience on the most powerful handheld entertainment system on the planet."
Dungeon Hunter Alliance and Asphalt will both be appearing at GamesCom 2011 this week. They're on display at Sony's Consumer Booth. You can see screenshots of each, along with a shot of Rayman Origins, below.
Staff Writer at CinemaBlend.
Your Daily Blend of Entertainment News
Thank you for signing up to CinemaBlend. You will receive a verification email shortly.
There was a problem. Please refresh the page and try again.