Vampire Hunters RPG Now Available For PC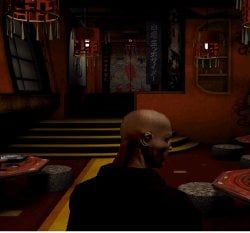 Cmedia Publishing announced that their adventure RPG, Vampire Hunters, is currently available for PC gamers. And there's no need to worry about hefty system requirements, because the game is designed to run on hardware that's casual-gamer friendly.
Vampire Hunters features exploration and adventure gameplay with an active-battle system designed in similitude of the ATBS of Final Fantasy. Level-ups, skills, and special attributes all make an appearance in this budget-price vampire RPG. The game also sports rare items, lots of dark and noir infested environments, an NPC dialogue system, snazzy visuals and non-linear progression. Sounds intriguing, eh?
Well, for $16.99 you can purchase Vampire Hunters and all it requires is a 1.7ghz CPU, and 512MB RAM. As I said, the requirements for this game weren't meant to break the backs of casual gamers.
You can learn more about Cmedia's gothic RPG by visiting the Official Vampire Hunters Website.
Image 1 of 5
Image 2 of 5
Image 3 of 5
Image 4 of 5
Image 5 of 5
Staff Writer at CinemaBlend.
Your Daily Blend of Entertainment News
Thank you for signing up to CinemaBlend. You will receive a verification email shortly.
There was a problem. Please refresh the page and try again.