Vanquish Pre-Order DLC Trailer Is Strapped With Gats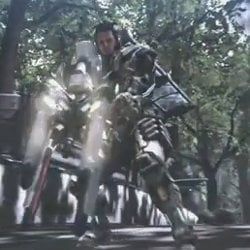 GameStop and select European retailers will be giving out a DLC pack to pre-order customers. A new trailer shows off the pack's contents.
The Tri-Weapon Pack adds three weapons to player's arsenals. It contains the Boost Machine Gun, Anti-Armor Pistol, and Laser Cannon. It can be downloaded off Xbox Live or PSN using the voucher provided by retailers.
Vanquish hits North America on October 19th. The Japanese and European launch will occur on October 21st and 22nd, respectively.
Staff Writer at CinemaBlend.
Your Daily Blend of Entertainment News
Thank you for signing up to CinemaBlend. You will receive a verification email shortly.
There was a problem. Please refresh the page and try again.