Witcher 3 PC, Xbox One, PS4 Versions Won't Have Huge Differences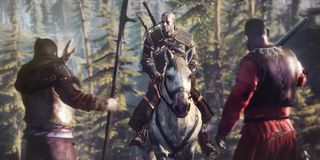 Although CD Projekt's roots are in PC development, the developer feels that the Xbox One and PS4 versions of The Witcher 3 will be very comparable. Co-founder Marcin Iwinski says that there won't be huge differences between the different versions.
"Well, The Witcher 1 was a very core PC game, and you could see the hardcore-ness in it," Iwinski told MCV India. "In The Witcher 2, we moved away from that a bit, but it still had those elements. The only issue was we didn't have the resources to do two platforms at the same time, but if you look at how we did the Xbox 360 version, it was one of the best Xbox 360 games and it was really squeezing the machine to the limit."
"So what we're looking to do with The Witcher 3 is to push each of the platforms to their limits. For PC, which in theory is infinitely scalable, you'll be able to get more, but you have to invest. On the consoles, the difference will not be huge because they're actually brand new PCs. So I think gamers on each platform will get an extremely good experience and they should be very satisfied with the quality."
Witcher 3 is powered by REDengine 3, the latest version of their proprietary technology. The company says that the engine allows them to blur the line between real-time render graphics and pre-rendered CGI. It also enables the developers to create an open game world without loading screens. The results are impressive:
While Iwinski says that the different versions won't be that far apart in quality, I imagine the PC version will pull ahead in time thanks to mods. CD Projekt plans to release a toolset called the REDkit that will allow PC gamers to create their own in-game content.
"This is a story-based game in an open world, but it will come to an end. So after a certain point we would really like to give it replay value with the mods. We'd love for people to discover mods that are ten-hour adventures in themselves that someone has spent months creating."
Skyrim, a game that Witcher 3 is partly inspired by, showed how much value mods can add to a game. The PC version almost looks like an entirely different game thanks to visual upgrades by fans. PC owners of Skyrim also have access to loads of new gameplay content, including a new land mass and a recreation of Morrowind. It's hard to beat a pipeline of free content.
The Witcher 3 will launch later this year on all three platforms. CD Projekt has yet to announce a specific release date.
Staff Writer at CinemaBlend.
Your Daily Blend of Entertainment News
Thank you for signing up to CinemaBlend. You will receive a verification email shortly.
There was a problem. Please refresh the page and try again.