The Witcher Developer Responds To Questions About The Next Witcher Game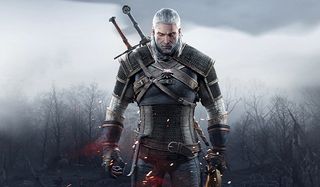 Earning loads of game of the year awards and additional honors in 2015, it's no surprise that folks are already clamoring for a follow-up to The Witcher 3. According to the developers, though, folks might not want to hold their breath on that one. According to a recent interview, plans for a follow-up haven't even been made yet.
Speaking with Eurogamer, CD Projekt co-founder Marcin Iwinski laid out the details as to what the developer is (or, more importantly for some, is not) working on at the moment.
Their latest game, The Witcher 3, was a huge hit. The game boasted a massive world, loads of narrative content, decisions that actually had an impact on the game world and lots of free post-launch content too keep players entertained. There's still significant DLC coming out to this day, actually, with the upcoming Blood and Wine content planned to wrap the story up.
So, what's next for the developer? According to Iwinski, not more Witcher.
That may be shocking to some folks in this world of never-ending sequels, but it makes a lot of sense for the team at CD Projekt. For starters, this is their third Witcher game, so they've been working on that particular series for more than a decade now. Secondly, The Witcher 3 was a huge undertaking wherein the team pulled out all the stops in order to offer up a big, meaty fantasy RPG experience. At this point, they're probably exhausted when it comes to The Witcher and, from a creative standpoint, you can't blame them for wanting to move onto something new and equally challenging.
In case you think Iwinski is being cheeky about the future of The Witcher, though, it certainly seems like the team is keeping busy enough without returning to that mystical world. They're deep into development on Cyberpunk 2077, which many assumed had been quietly swept under a rug at this point. That game is currently planned to arrive sometime in the next couple of years, with another big game set to launch sometime between 2017 and 2021. That's a wide window, so it sounds like whatever they are working on will once again be quite the undertaking.
In other words, The Witcher 3 could be considered a solid conclusion for the series as CD Projekt goes off to work on some new games. Iwinski stated that we should "never say never," but it looks like if fans are awaiting The Witcher 4, it's going to be a good five or six years before we hear much about it.
Your Daily Blend of Entertainment News
Staff Writer for CinemaBlend.
Your Daily Blend of Entertainment News
Thank you for signing up to CinemaBlend. You will receive a verification email shortly.
There was a problem. Please refresh the page and try again.