Xbox 360 And PS3 Owners Must Wait Until 2008 For Cipher Complex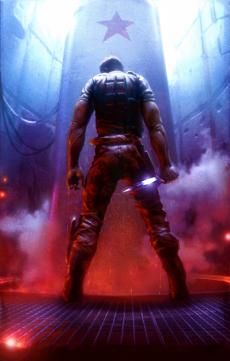 This may be a reiteration of what was already said back at E3, but it has been confirmed that Cipher Complex will not be released until the fourth quarter of 2007, or possibly the early first quarter of 2008. It almost makes you wonder if the game is really as good as its early-bird buzz? Regardless, there's some new screenshots you can take a look at. You can also decide for yourself whether the buzz is relevant regarding Edge of/Terminal Reality's upcoming super-stealthy action game.
Cipher Complex is about a satellite that has been blasted from orbit, which lands in a place where US diplomats don't want any of their troops going. Guess who gets called in to do the dirty work? No, not Norm Macdonald. The United States Government has no choice but to send in a splinter cell, and not Sam Fisher, but a man who will risk everything to get things done, John Cipher. The general story may be as predictable as ever, but the gameplay seems promising. Developers, Terminal Reality have a new take on the way players will engage in action games for the PS3 and Xbox360.
Cipher Complex will feature destructible environments, elements within stages that can be manipulated to the advantage of stealth, drivable vehicles, and more real-time features than you can poke a worm with. This stealth-heavy action game will also encourage gamers to explore and immerse themselves in the environment. The developers mentioned that they wanted to provide gamers with a more interactive setting that focused a player's efforts on controlling and utilizing a single location to their utmost advantage. In other words, Cipher Complex won't have gamers running around the world to different places. Everything will take place in a single, dilapidated Russian base. So long as the environment offers a lot of gameplay variety it ought to be pretty cool.
Since the game is one whole year away I'll bring you more updates as they're released. Until the next update you can feast your eyes on the following screenshots below. Enjoy. :)
Staff Writer at CinemaBlend.