Xbox One Kinect Is A Surveillance Device, Says Australia's Civil Liberty Director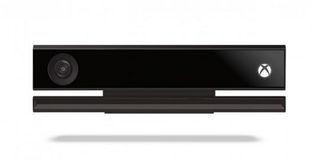 While the initial reveal of the Xbox One had many people bemoaning all the TV functionality, with core gamers lamenting the lack of real games on showcase, the real issues eventually began cropping up when Microsoft executives began speaking freely about some of the more controversial aspects of the console.
One of those controversial aspects is the Kinect's required use in order for the Xbox One console to operate at all. Even more than that, the Kinect is always-listening and always-on. While this issue may not be much of a problem for some, it's important to keep in mind that there are very strict privacy laws in various countries that really do take consumer rights into deep consideration and Australia's Civil Liberty Director wants Microsoft to be a lot more forthcoming about Kinect 2.0.
Australia's Nine MSN gaming division spotted quotes from the Civil Liberty Director, Tim Vines, who stated that...
Whoa, we got a Hold The Wallet member here in the Civil Liberty Director! Maybe he should join Reclaim Your Game and fight for what's right?
On a more serious note, Vines also echoes measures of legal concerns that Germany's own Federal Data Commissioner, Peter Schaar, recently mentioned regarding the invasion of privacy from Kinect, saying...
Some gamers don't mind having a camera on them at all times and perhaps they would like to re-live moments from the movie Metropia, where big corps liked to spy on and control people.
Other gamers are hoping that there is some sort of implementation added to completely disable Kinect altogether from the Xbox One, especially given that you can't have one working without the other, as claimed by Microsoft.. Hopefully we'll get another re-confirmation on just how invasive Kinect 2.0 is when Microsoft takes the stage at E3 this June.
Your Daily Blend of Entertainment News
Staff Writer at CinemaBlend.
Your Daily Blend of Entertainment News
Thank you for signing up to CinemaBlend. You will receive a verification email shortly.
There was a problem. Please refresh the page and try again.