Xbox One Will Be Sold Without Kinect, Games With Gold Coming In June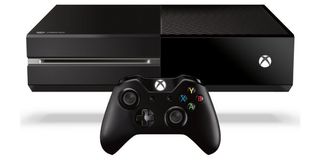 Today Microsoft announced that they're going to start offering an Xbox One bundle without the Kinect on June 9th. This new SKU will be priced at $399.
"To be clear, as we introduce this new Xbox One console option, Kinect remains an important part of our vision," Xbox head Phil Spencer said today on Xbox Wire (opens in new tab). "Many of you are using Kinect for Xbox One every day. In fact, more than 80 percent of you are actively using Kinect, with an average of 120 voice commands per month on each console."
"We will continue to offer a premium Xbox One with Kinect bundle to deliver voice and gesture controls, biometric sign-in, instant personalization, instant scanning of QR codes, and enhanced features only available with Kinect in games such as Kinect Sports Rivals, Just Dance 2014, Project Spark and more."
Microsoft will begin selling a standalone Kinect sensor for Xbox One as well. The standalone Kinect should be available in stores starting this fall.
This change brings the Xbox One's price in line with the PS4. The $100 disparity between the Xbox One and PS4 launch prices was a significant advantage for the latter. Removing the Kinect, a pricey component, makes the lower price SKU possible. Sony sells the PlayStation Camera for that console separately.
A report that Microsoft would remove the Xbox Live Gold requirement for Netflix was confirmed today by the company. However, that's not the only Xbox 360 and Xbox One app losing its Gold requirement.
"Coming in June, anyone with an Xbox will be able to access popular entertainment experiences – whether or not you have an Xbox Live Gold membership. This includes great gaming apps like Machinima, Twitch and Upload, popular video services like Netflix, Univision Deportes, GoPro, Red Bull TV and HBO GO, sports experiences like the NFL app for Xbox One, MLB.TV, NBA Game Time, NHL Game Center and more."
Some of these apps, such as Netflix and HBO Go, have their own specific subscriptions and that won't change. However, now Xbox gamers won't have to pay two subscriptions to use the apps.
Microsoft is also trying to make Xbox Live Gold subscriptions more enticing. They're expanding the Games with Gold to the Xbox One in June. XB1 owners will be able to download Max: the Curse of the Brotherhood and Halo: Spartan Assault for no charge during that month. The Xbox 360 Games with Gold Program will continue as well. The free Xbox 360 games in June are Dark Souls, Charlie Murder and Super Street Fighter IV: Arcade Edition.
Deals with Gold, the exclusive discounts for Gold members, will also come to the Xbox One next month. The first titles getting discounts will include Forza Motorsport 5 and Ryse. Spencer adds that Xbox One owners will get a "virtual VIP room" where they can check out the latest free games, discounts and "other great benefits."
Your Daily Blend of Entertainment News
Staff Writer at CinemaBlend.
Your Daily Blend of Entertainment News
Thank you for signing up to CinemaBlend. You will receive a verification email shortly.
There was a problem. Please refresh the page and try again.