Supported
8 Kelvin Harrison Jr. Movies To Watch Ahead Of Chevalier
It has been quite a ride for Kelvin Harrison Jr.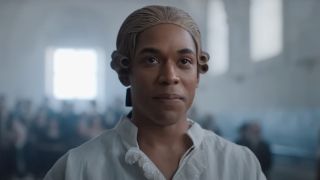 (Image credit: Searchlight Pictures)
Kelvin Harrison Jr. is on the eve of appearing in what could be one of his biggest roles yet with his upcoming portrayal of Joseph Bologne, Chevalier de Saint-Georges in Stephen Williams' historical biographical drama Chevalier. The movie, which follows the French-Caribbean violinist as he rises through the ranks of 18th-Century French high society, will surely introduce audiences around the world to the tremendously talented actor.
But before we watch Harrison brush shoulders with the likes of Marie Antoinette, we should first go back and talk about some of the actor's best performances up to this point. And as part of our partnership with AMC Theatres, where the film was recently given the distinction of being an AMC Artisan film, and where Chevalier tickets are now available to purchase, we're going to do just that.
Waves (2019)
Trey Edward Shults' 2019 drama film Waves follows the Williams family as they navigate love, loss, and redemption in a series of tragic events. Kelvin Harrison Jr. comes into the picture as Tyler Williams, a promising high school wrestler whose sports aspirations, and just about everything else in his life, go down the drain after suffering a serious injury that will prevent him from ever getting onto the mat again.
Things go from bad to worse there as the Williams family attempts to make sense of the crumbling world around them while still not letting go of the hope and love that has long kept them afloat.
Elvis (2022)
Baz Luhrmann's Oscar-nominated 2022 biographical drama Elvis tells the life story of the "King of Rock 'n Roll" (played by Austin Butler) with an enchanting exploration of the icon's impact on the music industry, American culture, and everyone who met him. And while much of the movie focuses on Elvis Presley's years-long professional relationship with Colonel Tom Parker (Tom Hanks), Elvis' friendship with other famous musicians is no small part.
One of the most notable is B.B. King, played by Kelvin Harrison Jr., who steals the show with one scene in particular where Elvis, hoping to escape the chaos of Graceland, visits his friend on Beale Street, and has what could best be described as a religious experience.
Cyrano (2021)
Cyrano de Bergerac has been adapted countless times over the years, including Joe Wright's 2021 musical drama Cyrano starring Peter Dinklage as the talented yet self-conscious wordsmith and swordsman as he takes on the task of making the woman he loves fall for another man.
That man, Christian de Neuvillette, is played gracefully by Kelvin Harrison Jr., who shines in the role. The balance of comedy, drama, and a great singing voice, make Harrison's version of the iconic character one of the best to date.
It Comes At Night (2017)
Before working with Trey Edward Shults on Waves, Kelvin Harrison Jr. appeared in the director's tense psychological horror film It Comes at Night. The movie follows two families trying to survive a mysterious plague (and each other) in a small cabin deep in the woods. But as bad as things are outside, they could become much worse for everyone under the impression that four walls bring safety.
Despite being early in his career, Harrison holds his own in It Comes at Night, which is saying something considering the likes of Joel Edgerton, Christopher Abbott, and Carmen Ejogo make up the tense thriller's stacked cast.
The Trial Of The Chicago 7 (2020)
Aaron Sorkin's 2020 courtroom drama, The Trial of the Chicago 7 follows a group of anti-Vietnam War protestors as they are charged with a series of federal crimes for their alleged roles in inciting riots during the 1968 Democratic National Convention. Over the course of the movie, which stars Yahya Abdul-Mateen II, Sacha Baron Cohen, Eddie Redmayne, and others, the group attempts to plead their case in front of a no-nonsense judge played by Frank Langella.
Kelvin Harrison Jr. comes into the picture as Fred Hampton, the young, charismatic leader of the Illinois Black Panther party who played a role in the proceedings before being shot and killed off-screen. Though brief, the performance is impactful nonetheless.
The High Note (2020)
Released in 2020, Nisha Ganatra's The High Note follows Maggie Sherwoode (Dakota Johnson), the longtime personal assistant to Grace Davis (Tracee Ellis Ross) as she attempts to get the R&B legend to quit playing it safe and record a new album. But with history not on the side of the singer, this is something that is easier said than done.
On top of that, Maggie gets in close with an aspiring musician named David Cliff (Kelvin Harrison Jr.), who thinks she's a record producer. As her personal and professional life intertwines and becomes one giant knot, Maggie is forced to find a way out of the jam. And we'll leave it at that…
Luce (2019)
Luce follows Amy (Naomi Watts) and Peter Edgar (Tim Roth) as they come to terms with a disturbing and violent essay their adopted son, Luce (Kelvin Harrison Jr.) wrote for a school assignment. Not knowing what to believe or who to trust, the couple is all alone in their quest to figure out what's going on and how to save their family.
Released in 2019, just a few years after first making a name for himself, Harrison is a tour de force in Julius Onah's gripping and tense thriller. Without giving too much away, Harrison's performance is one of great anguish and strength, as well as triumph and tragedy.
The Photograph (2020)
Following the death of her famed photographer mother, Mae Morton (Issa Rae) is left with a multitude of questions and hurt feelings, as well as a mysterious box of old photographs. In trying to piece together the old black-and-white shots, the grieving daughter meets Michael Black (LaKeith Stanfield), an up-and-coming reporter and the man who could change her life forever.
Stella Meghie's 2020 romantic drama, The Photograph, also features a small yet impressive turn by Kelvin Harrison Jr. as Andy Morrison, Michael's close friend. Though not as prominently featured as his other movies, this is another example of Harrison making the most of a supporting role.
All of these movies, as well as others like Mudbound and Assassination Nation that feature him in a smaller capacity, have led Kelvin Harrison Jr. to Chevalier, the latest AMC Artisan Film. Ahead of the film's release, director Stephen Williams spoke to AMC Theatres about Harrison's talents and the dedication he had portraying Joseph Bologne:
You can catch Harrison take on the role of Joseph Bologne, Chevalier de Saint-Georges when Chevalier opens on April 21st. Chevalier tickets are now available to purchase at AMC Theatres.
Your Daily Blend of Entertainment News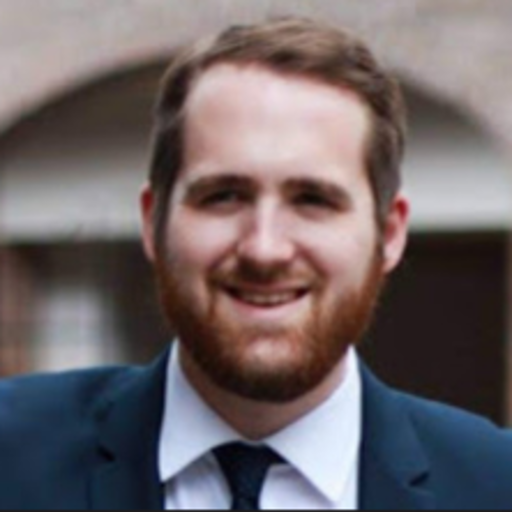 Philip grew up in Louisiana (not New Orleans) before moving to St. Louis after graduating from Louisiana State University-Shreveport. When he's not writing about movies or television, Philip can be found being chased by his three kids, telling his dogs to stop barking at the mailman, or yelling about professional wrestling to his wife. If the stars properly align, he will talk about For Love Of The Game being the best baseball movie of all time.