Compared to the amount of time it took for Downton Abbey: The Movie to get to the big screen, the film's sequel feels like it's proceeded with the speed of Sonic the Hedgehog. Even with release date delays, the sequel is arriving in theaters roughly two-and-a-half years after its predecessor. There's no need to fear how fast it has come together, however. While director Simon Curtis's Downton Abbey: A New Era has arrived in rather speedy fashion, Fellowes' return to the Crawley family legacy is a welcomed one made especially for the fans.
After the events of Downton Abbey: The Movie saw the titular estate play host to a royal visit, A New Era continues to keep things interesting for its characters. Thanks to a shocking revelation from the Dowager Countess (Dame Maggie Smith), a villa in the south of France has become a part of the Crawley family's holdings. While some of the family and household staff head out to learn more about why this particular gift was made by a rather mysterious benefactor, Lady Mary (Michelle Dockery) is left to oversee something more taxing than a visit from the monarchy: the filming of a major motion picture.
It's this dual story structure that gives Downton Abbey: A New Era unique opportunities to move into the future, while also some interesting pitfalls it falls prey to. Despite the obstacles, Simon Curtis' latest addition to the franchise still sails along with charm and civility to spare. By the time the fan service starts to kick in throughout the movie's later acts, what's usually a liability when it comes to cinematic adaptations of beloved TV shows actually becomes a valuable asset.
Downton Abbey: A New Era embraces the series' history, while also laying a path forward.
It's time to revisit that age old question: do I have to have watched Downton Abbey's six seasons and a movie to understand what's going on in A New Era? The answer is a mixed bag, but the quick and proper answer is that you need to have at least watched the 2019 feature to latch onto the story presented this time around. However, if you're a die hard fan, you're in for quite a treat.
The fan service that's on display has stronger this time around, with more specific ties to the television series than its cinematic predecessor has. Downton Abbey: A New Era connects stories and characters that haven't been mentioned since the TV series and weaves them into current events. In particular, Lady Mary and the Dowager Countess's backstories are used to guide them through some rather rough waters.
That's not to say that Downton Abbey 2 is trying to dig straight into memory lane and stay there. As both plot lines progress, there's more importance put on certain characters who have already been billed as the next generation. Opening with the marriage of Lucy Bagshaw (Tuppence Middleton) and Thomas Branson (Allen Leech), the couple that closed the previous installment with their fledgling romance kick off an important branch into the future.
Mixing homages to old Hollywood with the franchise's usual brand of personal intrigue, the story is delightful, but a bit unfocused.
With everything that was set up in 2019's Downton Abbey movie, A New Era could have easily stayed in familiar lanes all the way home. That's not what happens, as both the feature film production and the trip to the south of France try to introduce new wrinkles for our old friends. It's ambitious, but it doesn't totally work. Come to think of it, there's at least two movies' worth of ideas at play in Downton Abbey: A New Era, which leaves the earlier portion of the film a bit unfocused.
Neither story feels terribly out of place, especially taking into account the obstacles presented in each. On one hand, watching Robert (Hugh Bonneville) and Cora (Elizabeth McGovern) dealing with a mystery inheritance and all of its trappings is pure Downton intrigue. While it's something we've seen before time and again, it's been handled with grace each time. It's only this latest outing that slightly fumbles this familiar ball, as it has to contend and eventually combine with the other half of the plot.
It's feels crazy to say this, but Downton Abbey: A New Era owes pieces of its film set drama plot to a well-revered Hollywood classic. Cribbing from pieces of Singin' in the Rain's story about the rise of the Talkies, some very familiar elements come into play. While a bit jarring at first, the end result plays more as an homage than a rip off, and it sets the table up for some of the most heartwarming moments that Downton fans are sure to enjoy.
Part of the joy felt in this half of the puzzle comes from the newcomers to the Downton Abbey legacy. Hugh Dancy and Dominic West continue to properly embody charming and handsome period dramedy figures, as they are wont to do, so their fan bases are definitely taken care of. However, the stand out has to be Laura Haddock and her character of Myrna Dalgleish. Earning the film's first big laugh with simple precision, and eventually becoming a figure that plays to all of Downton's emotional strengths, her presence pays off the movie's investment in the new and unique.
Downton Abbey: A New Era plays its cards smartly overall, keeping the saga moving in appropriately beautiful fashion.
Though its focus isn't as sharp as the previous entry, Downton Abbey: A New Era tries something new, and on the whole it works. For a sequel that came together quickly, the historical pitfall of going bigger for the sake of spectacle is avoided. If there should be another Downton film on the horizon, the options for where the story could go are still as open as ever.
Even better, the thematic cards in Downton Abbey's new movie are played so smartly, certain eventualities seem to be left to chance to even the most astute devotees. Not once does the pacing dip, nor does the story take ridiculous out of character left turns to cook up drama. You won't see Mr. Bates becoming a spy for the crown, nor is the Dowager Countess a secret Communist. Instead, the freshness of the drama comes from paying more attention to characters that were previously on the sidelines, while also introducing new players to bounce off of their more established energy.
Downton Abbey: A New Era is a comparative step back, but it's not a mistake. Rather, it just pales slightly when compared to the previous Downton Abbey feature on first blush. It may be a case of too much innovation too soon, but that's something to be debated over time. For now, it's safe to say that this latest visit with the Crawleys is a well-earned sequel that takes chances and still leaves its fans either smiling or with tears in their eyes. That's not a spoiler, as it's basically the standard playbook for Downton Abbey. So long as that never changes, the chances taken in the long run won't ruin the charms of this still beloved franchise.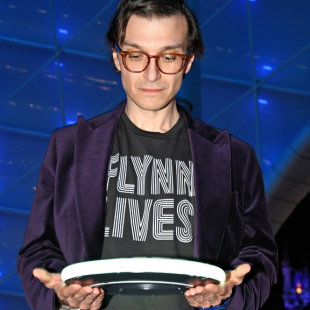 Senior Movies Contributor
CinemaBlend's James Bond (expert). Also versed in Large Scale Aggressors, time travel, and Guillermo del Toro. He fights for The User.