10 Famous Actors Who Turned Down Roles In Superhero Movies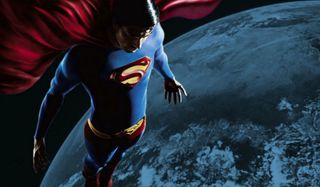 Mel Gibson as Odin in the Thor movies? We're not sure that we can actually see that, but according to the Lethal Weapon actor, it almost happened. Gibson admitted this while promoting his latest movie at the Cannes Film Festival, and without even realizing it, he helped himself join an exclusive club of acltors who had been offered prominent roles in superhero franchises, only to pass (for various reasons).
The casting of any superhero film -- whether it be Marvel, DC or points in between – can be crucial to the movie's (and long-term series') success. Sometimes, it's viewed as a gamble, as when Jon Favreau convinced Marvel to hand its Iron Man keys over to the then-troubled Robert Downey Jr. Other times, an actor is bouncing from one franchise to the next. (See Ben Affleck as either Daredevil or Batman, or Chris Evans as both The Human Torch and Captain America.)
Gibson's bit of almost-happened casting got us remembering the 10 best examples of prominent superhero roles that were ALMOST played by another actor. See if you can picture the famous comic-book character, as played by these alternates.
Nicolas Cage / The Green Goblin
Apparently, Sam Raimi was looking for anyone who could overact and DEVOUR scenery when he began casting for Norman Osborn in his first Spider-Man movie. Though the part eventually went to a larger-than-life Willem Dafoe, there were several names in the mix to play Norman and his eventual alter ego, The Green Goblin. The one that jumps out to us? Nicolas Cage, who – according to reports – was offered the part alongside such actors as Robert De Niro (!!), John Malkovich and Edward Norton. The Norman Osborn personality now has a long line of cinematic tributes. After Dafoe, Chris Cooper played him (briefly) in Marc Webb's Spider-Man movies, and we'd be stunned if Marvel didn't cast him again now that they are remaking Spider-Man movies in house.
Jason Momoa / Drax the Destroyer
Precious few actors make the leap from Marvel to DC, or back again. Chris Evans, for example, made a name in a FOX franchise, though his Human Torch was still a Marvel character. Well, the hulking Jason Momoa (Game of Thrones) was offered a shot at Drax the Destroyer back when James Gunn was building his first chapter in that world, and he turned it down because he'd "done so many things where I don't say much and I'm colored up and I have my shirt off again." Totally understandable. On paper, the role of Drax probably looked one-note and dull. All the credit in the world goes to Dave Bautista, then, who infused Drax's vengeance quest with humor and heart. And Momoa gets another crack at superhero stardom when Aquaman joins the Justice League next year.
Matt Damon / Two-Face
Before his Good Will Hunting partner landed the role of The Caped Crusader in this year's Batman v Superman: Dawn of Justice, Matt Damon was offered a role in Christopher Nolan's The Dark Knight… only, Damon wasn't going to play Batman. He was down to play Harvey Dent. The actor later told MTV that a "scheduling thing" prevented him from meeting with Nolan for the part, so it never came to pass. Damon admits that Aaron Eckhart did amazing in the role, and the actor got a chance to work with Nolan eventually on Interstellar. So, win-win for everyone… except those of us who wanted to see Damon as Harvey Dent!
Emily Blunt / Black Widow
Several movies into the Marvel Cinematic Universe, and it would be almost impossible to imagine anyone other than Scarlett Johansson as Natasha, the covert spy who's often playing two sides (literally, this summer, in Captain America: Civil War). But years ago, as Jon Favreau was mounting his sequel to the wildly successful Iron Man, Emily Blunt was offered the role… and she passed it down – allegedly because the financial offer was too low. Marvel's a different studio now, and Johansson no doubt has been well-compensated for her work in two Avengers movies and other solo Marvel flicks. Instead, some fans want Blunt to finally join the MCU as Captain Marvel. Let's make that happen!
Josh Hartnett / Batman, Superman AND Spider-Man
How is it possible that Josh Hartnett hasn't found his way into a superhero movie yet? The way that the actor tells it, he has been offered everything from Batman (for Nolan) to Spider-Man (for Raimi), and he regularly turns them down. "I somehow knew those roles had potential to define me, and I didn't want that," he said, upon reflection. The closest he came to assuming a title role? Bryan Singer's Superman Returns, a tender retelling of Superman's story that eventually cast Brandon Routh for a one-picture deal. Could that movie have done better with Hartnett in the role? We'll never know.
Joaquin Phoenix / Doctor Strange
I'm on record as stating that I think Benedict Cumberbatch is going to be fantastic as Steven Strange when Doctor Strange rolls into theaters in November. But for a few weeks last summer, talks grew hot and heavy with Joaquin Phoenix, and it's hard to get the idea of the brilliant Walk the Line actor in a Marvel movie out of one's head. Phoenix has a reputation of losing himself in roles, and happily pushes his own boundaries for the benefit of his art. Marvel is on a hot streak when it comes to casting. The ensembles for movies like Doctor Strange, Guardians of the Galaxy 2 and Black Panther are HOT fire. But Phoenix as Doctor Strange? That could have been some next-level shit.
Rachel McAdams / Pepper Potts
Speaking of actors who eventually find their way into the MCU. Rachel McAdams will appear alongside Benedict Cumberbatch in Doctor Strange, playing a nurse who gets to know the neurosurgeon following his car accident. But she almost joined the MCU several years ago, as reports say she was offered the role of Pepper Potts in the Iron Man universe. Gwyneth Paltrow's Pepper has been a rock for Tony Stark (Robert Downey Jr.) to lean on, and she's been a fine addition to the Iron Man movies. But McAdams just as easily could have handled the role. I guess we'll see what she can do with a superhero support role soon enough – though she might have made for an excellent Carol Danvers, as well, if that ever was to come to pass.
Jessica Chastain / The Wasp
Marvel seems to have a short list of talented actors and actresses with which they'd love to work. They just keep trying to find the right role for the person to fit in. Hope van Dyne is an exciting role for an actress, for while she was a non-costumed ally in Ant-Man, she's about to drastically increase her role in Ant-Man and the Wasp. We know that it will be Evangeline Lilly in the Wasp costume, but reports say that part ALMOST went to Jessica Chastain, who reportedly turned it down in 2013, back when Edgar Wright was still making Ant-Man for the studio. Wright's version of the movie could have been very different. Casting would have been but one example. And instead, Chastain made Interstellar and The Martian. She did well.
Olivia Wilde / Gamora
A while back, I was lucky enough to interview Olivia Wilde and ask her about superhero movies, and the possibility of making Captain Marvel with her Meadowland director, Reed Morano. Naturally, she was open to the possibility, and talked about how Marvel has been so smart with regards to its casting decisions. What I didn't realize is that she'd allegedly been up for a Marvel role before, namely that of Gamora in Guardians of the Galaxy. The part went to Zoe Saldana, instead, and that's now one of those roles we can only associate with her. But Wilde might have been an inspired choice. We'll never know.
Matthew McConaughey / Peter Quill's Father
Alright, alright, alright. There's really only one place that we can end this story, and it's with the bit of dream casting that ALMOST led to Matthew McConaughey joining the Guardians of the Galaxy in a villainous role. The actor dropped that little nugget after he passed on the role, saying that he'd actually been offered parts in both the Marvel and DC universes (sending the Internet into a guessing frenzy). Now, we can't complain too loudly, as the part that we assume McConaughey would have played in Guardians 2 went to total-badass Kurt Russell. So yeah, still amazingly cool. But McConaughey, man. His scenes with Chris Pratt could have been epic.
This poll is no longer available.
Your Daily Blend of Entertainment News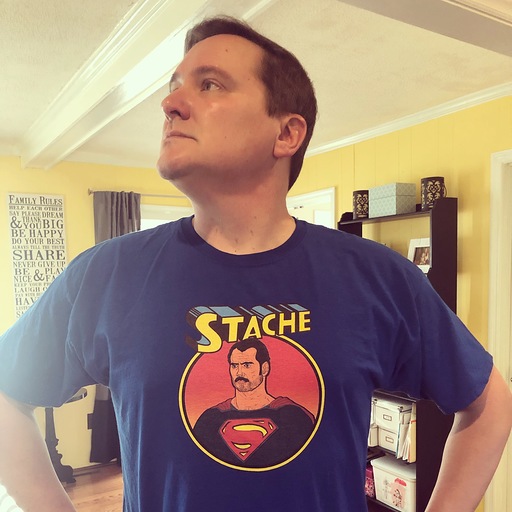 Sean O'Connell is a journalist and CinemaBlend's Managing Editor. Sean created ReelBlend, which he proudly cohosts with Jake Hamilton and Kevin McCarthy. And he's the author of RELEASE THE SNYDER CUT, the Spider-Man history book WITH GREAT POWER, and an upcoming book about Bruce Willis.