11 Clips From Disney Documentary Waking Sleeping Beauty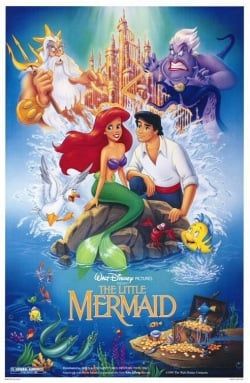 Walt Disney's Animation studio is a legend in its own right just from the films it produced, starting with Snow White and the Seven Dwarfs and going on to shape the childhood of virtually every American. But when you get into the stories behind the scenes, about the men and women who were crazy enough to make it all happen, the studio goes from important to downright fascinating.
Now Don Hahn, a producer with the studio, has made a documentary about a specific period in the studio's history, Waking Sleeping Beauty. Documenting the years between 1984 and 1994, in which they made some of the studio's greatest modern hits, the movie gets into both the creative ideas behind the movies and the power struggles between the executives. Peter Sciretta at Slashfilm saw the movie at the Telluride Film Festival, and called it "a must-see film for Disney/Pixar fans."
To get an idea of what it's all about, check out 11 clips from the film below. Waking Sleeping Beauty doesn't have a release date yet, but we'll keep you posted on its fate.
Staff Writer at CinemaBlend
Your Daily Blend of Entertainment News
Thank you for signing up to CinemaBlend. You will receive a verification email shortly.
There was a problem. Please refresh the page and try again.