15 Animated Movies From The Last Decade We Bet You Won't Recognize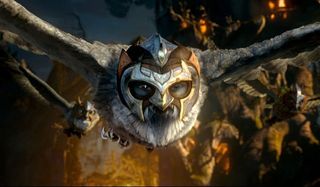 The world is filled with memorable animated movies. In fact, many of these titles are films that we all saw as children and still cherish to this day. What's more, Hollywood keeps producing new classics every year, ensuring the future generations will have some beautiful hand drawn and CGI films to remember forever. Unfortunately, however, for every instant classic there are also the instantly forgettable titles – and those are the films that we are here to shine a light on today.
While researching this list, you wouldn't believe how many incredibly forgettable animated movies we discovered that were released over the last decade – but we culled the list down to 15, and we're betting that you won't be able to guess the titles for most – if not all – of them. Do you accept the challenge? If so, read on!
Round #1
Release Date: September 17, 2010
Worldwide Box Office: $50,507,267
Stars: Christina Ricci, Justin Long, Hayden Panettiere, Dennis Hopper and Danny Glover
Plot: Two wolves from very different classes within their pack find themselves lost, and must work together in order to find their way home.
Excerpt From CB's Review: "If [title] were a short film it might be more effective. The plot is simple enough to fill 20 minutes and using each joke once might let them have an actual impact. Even as a feature, the movie works in spurts, but it's ultimately ruined by repetitive, lazy writing."
Round #2
Release Date: September 24, 2010
Worldwide Box Office: $140,073,390
Stars: Abbie Cornish, Ryan Kwanten, Helen Mirren, Sam Neill, Richard Roxburgh and Geoffrey Rush
Plot: An evil owl army abducts a young owl, and this protagonist must work with four new friends to try and find the only creatures who can save the world.
Excerpt From CB's Review: "If only [title] wasn't saddled with this terrible script. The problem is that once you get past the film's consistently incredible visuals, it has nothing of real value to offer except a strange, perhaps almost unintentional hatred of logical thought."
Round #3
Release Date: April 29, 2011
Worldwide Box Office: $16.960,968
Stars: Hayden Panettiere, Glenn Close, Joan Cusack, Bill Hader, Amy Poehler, David Alan Grier and Andy Dick
Plot: Fairy tale characters are forced to team up after two of their own mysteriously disappear.
Excerpt From CB's Review: "It's one thing to make a mediocre film that panders to children, but another to post-convert the entire thing into unnecessary 3D, twisting the knife even further into families who will be stuck paying extra for this because they've already seen Rio."
Round #4
Release Date: March 11, 2011
Worldwide Box Office: $38,992,758
Stars: Seth Green, Joan Cusack, Dan Fogler, and Billy Dee Williams
Plot: Aliens come down from outer space in search of caregivers, and a boy must learn to love and appreciate his own.
Excerpt From CB's Review: "[Title] may be just good enough to be disappointing, but there are plenty of kids' movies that don't even try enough to let us down. A longer running time, a little more determination, and this film could have been something. Instead it's just a what if, a movie not quite good enough to recommend."
Round #5
Release Date: March 22, 2013
Worldwide Box Office: $587,204,668
Stars: Nicolas Cage, Emma Stone, Ryan Reynolds, Catherine Keener, and Cloris Leachman
Plot: A prehistoric family is forced to leave their cave and venture out into the wildy evolving world that they have spent a lifetime separated from.
Excerpt From CB's Review: "…its sentimental messages are garbled by its noisy, repetitive action sequences. But it's entertaining enough for younger audiences seeking a colorful trip through a familiar land."
Round #6
Release Date: May 24, 2013
Worldwide Box Office: $268,426,634
Stars: Amanda Seyfried, Beyonce Knowles, Colin Farrell, Christopher Waltz, and Aziz Ansari
Plot: A young woman finds her shrunk down after an accident, and in discovering a whole new world, she finds herself stuck in the middle of a battle between good and evil.
Excerpt From CB's Review: "Its story is sloppily told without a lack of forward momentum, but it has some fun characters, and a handful of amusing moments. While its animation isn't Pixar level, it is at times quite lovely with unfurling ferns and explosions of armored boggins masquerading as tree bark."
Round #7
Release Date: November 1, 2013
Worldwide Box Office: $110,387,072
Stars: Woody Harrelson, Owen Wilson, Amy Poheler, Dan Fogler, and Colm Meaney
Plot: Two turkeys travel back in time to try and stop Pilgrims and Native Americans from putting them on the menu at the first Thanksgiving.
Excerpt From CB's Review: "There is nothing obscene, destructive, or harmful about [title] - it's just not a very good movie. Take the kids, enjoy what you can about it, and leave knowing that it won't take long for the memory of the film to be deleted by short attention spans."
Round #8
Release Date: July 17, 2013
Worldwide Box Office: $282,570,682
Stars: Ryan Reynolds, Paul Giamatti, Michael Pena, Samuel L. Jackson and Luis Guzman
Plot: A snail who dreams of winning the Indianapolis 500 gets the opportunity to live it when a freak accident leaves him with the ability to travel at super speed.
Excerpt From CB's Review: "I don't even need to see the rest of 2013's schedule to know [title] will end the year in the middle of the pack. 2.5 stars has never felt so right."
Round #9
Release Date: May 9, 2014
Worldwide Box Office: $18,662,027
Stars: Lea Michele, Dan Aykroyd, Kelsey Grammer, and James Belushi
Plot: Dorothy finds herself thrown back into her dream world and must protect her friends the Scarecrow, the Tin Man and the Cowardly Lion from a rising evil force.
Rotten Tomatoes Consensus: "Faced with the choice between staying in or seeing [title], most filmgoers will be forced to conclude that there's no place like home."
Round #10
Release Date: July 28, 2016
Worldwide Box Office: $55,181,129
Stars: Julia Roberts, Nicolas Cage, Meryl Streep and Paul Giamatti
Plot: A young boy who enjoys torturing insects gets shrunk down, and is punished for his crimes.
Excerpt From CB's Review: "Hey kids! Raise your hands if you've been dying to see yet another computer-animated depiction of anthropomorphized insects crawl across the big screen. Anyone? Anyone? Not interested? Didn't think so."
Round #11
Release Date: February 24, 2006
Worldwide Box Office: $26,691,243
Stars: Chevy Chase, Judi Dench, Jimmy Fallon, Whoopi Goldberg, William H. Macy and Jon Stewart
Plot: A candy-loving dog finds himself on a quest to save the world from an evil sorcerer who wishes to freeze the world.
Excerpt From CB's Review: "[Title] has poor visuals, a terrible story, and only fart jokes to entertain the kiddies. I don't think that's enough to explain that calling this movie horrible really is an insult to other horrible movies I've seen, though."
Round #12
Release Date: September 29, 2006
Worldwide Box Office: $197,309,027
Stars: Martin Lawrence, Ashton Kutcher, Debra Messing, Gary Sinese and Jon Favreau
Plot: A grizzly bear and a mule deer must team up with other forest animals in order to form an army against a wave of incoming hunters.
Excerpt From CB's Review: "The worst thing about it is that Sony's Animation Division really isn't up to the challenge of making a decent looking computer animated film yet. That might be forgivable if the story was better; great story and great characters can easily overcome technological limitations, but [title] doesn't have that."
Round #13
Release Date: September 19, 2008
Worldwide Box Office: $30,747,504
Stars: John Cusack, Christian Slater, Steve Buscemi, John Cleese, Molly Shannon and Jennifer Coolidge
Plot: One of the most famous henchmen of all time tries to make a go at being a mad scientist.
Excerpt From CB's Review: "[Title] has all the makings of a biting, sarcastic masterpiece. Its animated sets are dreary and bleak. Its dialogue is jaded and clever. Unfortunately, it realizes a few foolish, gangster-wannabe adolescents might get the wrong idea and deteriorates from original Willy Wonka-like magic to second rate Sleeping Beauty imitation."
Round #14
Release Date: October 23, 2009
Worldwide Box Office: $39,886,986
Stars: Freddie Highmore, Nicolas Cage, and Kristen Bell
Plot: An android is rejected by its creator and goes out into the world to find its purpose – ultimately understanding that he has been made to be a superhero and stop evil.
Excerpt From CB's Review: "Nothing can save the this from becoming just another cliché kids' movie. It has too many different parts, parts that have been used over and over again by so many other, better movies. No matter how much lubrication you use, those parts just don't fit together."
Round #15
Release Date: November 20, 2009
Worldwide Box Office: $105,647,102
Stars: Dwayne Johnson, Justin Long, Seann William Scott, Gary Oldman and John Cleese
Plot: An alien world freaks out when an astronaut from Earth lands and is presented as a terrifying invading force.
Excerpt From CB's Review: "[Title] is so inane that not only is adult enjoyment unattainable, even younger audiences will be on to its lack of intelligence and novelty."
This poll is no longer available.
Your Daily Blend of Entertainment News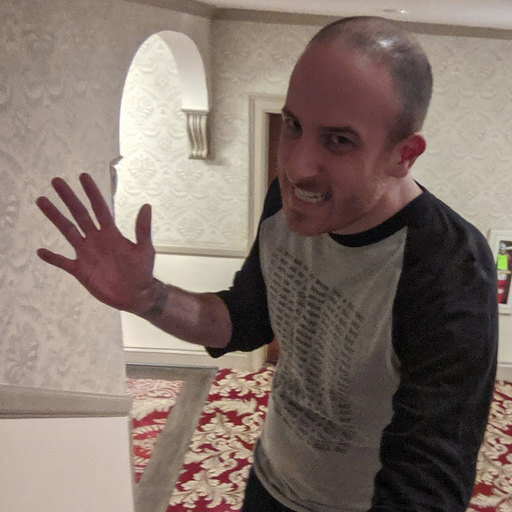 Assistant Managing Editor
NJ native who calls LA home and lives in a Dreamatorium. A decade-plus CinemaBlend veteran who is endlessly enthusiastic about the career he's dreamt of since seventh grade.