5 More Disney Classics That Should Get 3D Re-Releases, After The Success Of The Lion King 3D

Seventeen years after opening in theaters across the Unites States, Walt Disney's The Lion King is back on top of the box office charts.
The studio re-released its Oscar-winning animated classic for a limited engagement run this weekend, delivering an enhanced, 3D version of King ahead of the film's DVD and Blu-ray release on Oct. 2. Even though the film is beloved, the release was still a gamble given how recent 3D post-conversions have been criticized as cheap, inefficient ways for studios to coax a few extra dollars out of a patron's wallet. And anyway, how many parents would pay again to see a movie they no doubt own at home?
The answer, apparently, is many parents. The Lion King in 3D didn't just win the box-office weekend, it trounced newcomers like Nicolas Winding Refn's Drive and Rod Lurie's Straw Dogs remake, proving that everything old can be new once again if the circumstances are right. The win, for better or for worse, also served as a vote of confidence for the 3D format, giving Disney (and any other animation studio) the green light to open the vaults on their archives and start unveiling 3D version of past classics. If families will pay to see The Lion King again in 3D, what's going to stop them from seeing a Shrek film or any past Pixar movies that happened to come out before the 3D craze?
That got me thinking. Are there five classic Disney animated features I'd look forward to seeing in 3D? Future re-releases of studio classics seem inevitable at this point. So here are the five Disney animated classics I wouldn't mind seeing in 3D, if this apparent trend continues.
The Little Mermaid
It's understandable why Disney chose the expansive beauty of the African frontier as its first foray into remade 3D. Heck, from what I hear, the Lion King's thunderous opening sequence, featuring baby Simba's presentation, is worth the price of admission.
For their next act, Disney should take audiences under the sea. Ariel's underwater adventures in Ron Clements and John Musker's 1989 musical The Little Mermaid would be ideal for 3D conversion. The film's smooth action already tests the boundaries of the screen, from Ariel and Flounder's encounter with a hungry shark to – SPOILER!! – Ursula's boat-induced death in the movie's final minutes. The Broadway-style number for "Kiss the Girl" would look spectacular.
And if Disney really wants to set box office records, they'd program a Mermaid/Finding Nemo double feature for a limited run. I'd get in line for that tomorrow.
Peter Pan
I'm not a fan of recent 3D films, not by any stretch. Though I do have to admit that certain scenes in individual films work very well with the visual enhancement. And if Disney's contemplating converting old films to 3D, then part of me really wants to watch Wendy, John and Michael coat themselves with pixie dust and step put their bedroom window for their first flight with Peter Pan in the 1953 classic.
Actually, most of the colorful and blissfully busy Neverland scenes would come to new life in 3D. Captain Hook's menacing hand would intimidate in a third dimension, as would his nemesis, the crocodile. And it would be delightful watching kids try to reach out and touch the temperamental Tinkerbell as she flittered off of the screen in 3D. Just so long as we're not accidentally shown a 3D version of Spielberg's Hook …
Tarzan
Yet another natural environment that lends itself to 3D conversion. After Africa's arid plains and Ariel's underwater grotto, Disney should consider the lush, winding jungles of Chris Buck and Kevin Lima's animated Tarzan, which enthralled audiences back in 1999.
The immersive adventure went to great lengths to make viewers feel as if they were swinging on vines alongside Tarzan (Tony Goldwyn), a man raised by apes who moves from tree to tree with the fluidity of a young Tony Jaa. Again, one scene stands out, with prim-and-proper Jane (Minnie Driver) taking her first flight in Tarzan's rugged hands. This nimble, muscular hero surfs branches like a skate rat taming a half-pipe, and Buck and Lima's camera placements – giving the audience a first-person point of view or most of the ride – almost makes me think they were considering 3D at the time.
As an added bonus, the Oscar-winning beats created by Phil Collins for the movie's driving musical score deserve to be cranked up in a multiplex's digital sound system at least one more time.
Dumbo
OK, motion and flight appear to be two components I'm focusing on in this list, and it's not intentional, but the process of getting airborne, of leaving the ground and reaching new heights, can only be enhanced by 3D. I'm reminded of the breathtaking flying sequences in How to Train Your Dragon, one of the first times I felt a film justified its 3D technology. Which is exactly why I think Disney's 1941 masterpiece, Dumbo, would look fantastic in 3D.
Truthfully, we should be looking for any excuse to bring Dumbo back to theaters so we can appreciate the exquisite, hand-drawn animation on the big screen once again. What a thrill it would be to see the baby elephants massive ears flopping toward us off of the screen. Who wouldn't want to witness .
And in the film's finale, when Dumbo loses his magic feather and realizes it was his courage that allowed him to fly, I'm betting the 3D technology actually would help our hearts soar higher than normal. I'm just not sure I'm emotionally prepared to see Mrs. Jumbo's sad eyes coming at me in 3D. Welling up just thinking about it.
Fantasia
For my fifth pick, I wanted to go with something surreal. Why convert to 3D if you're only going to focus on flat, mundane imagery? Walt Disney animators were some of the most creative minds in the business over the years, and post-conversion 3D could help bring some of their wildest ideas to a new level.
After debating the 1951 classic Alice in Wonderland and the rhythmic stylings of 1946's Make Mine Music, I decided to go even further back … to 1940 and the fantastic Fantasia, which still seems as daring and culturally relevant today as it would have 70 years ago.
Again, certain scenes just lend themselves to 3D, and would "wow" modern audiences of all ages. "The Rite of Spring" could rival Terrence Malick's Tree of Life musings. "Dance of the Hours," with choreographed animal artistry, could leap from the screen. And, of course, the famous "Sorcerer's Apprentice," would be spectacular in 3D.
Heck, let's go the extra mile, Disney. Take a 3D Fantasia on a 13-city, theatrical roadshow tour like they did in 1940. It would help generate serious interest in a gorgeous feature that, believe it or not, could be improved by 3D technology.
Your Daily Blend of Entertainment News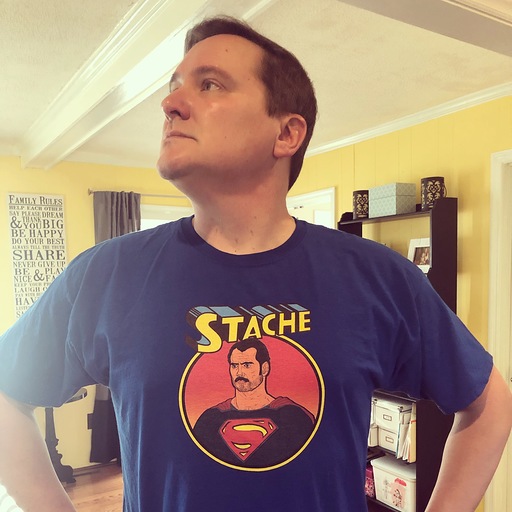 Sean O'Connell is a journalist and CinemaBlend's Managing Editor. Sean created ReelBlend, which he proudly cohosts with Jake Hamilton and Kevin McCarthy. And he's the author of RELEASE THE SNYDER CUT, the Spider-Man history book WITH GREAT POWER, and an upcoming book about Bruce Willis.