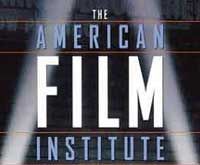 The American Film Institute has released a new list of the top 25 movie musicals of all time. If I've learned anything in the time I've been running Cinema Blend, it's that people love lists. It doesn't matter if they're stupid, it doesn't matter if they don't make any sense, it doesn't matter if they're completely obvious; the secret to success is listing things, and listing often.
This strange list obsession may seem rather banal, but it's no worse than say... joining a Johnny Knoxville fangroup or writing "Charmed" fan fiction. The onlines would dry up and die out without that crap, humanity's just not perfect.
The AFI lives for lists, and their latest says Singin' in the Rain is cinema's greatest movie musical ever. Ok, their winner isn't exactly a shock, but I was pleasantly surprised to see Wizard of Oz checking in at number 3, Mary Poppins at number 6, and Beauty and the Beast at number 2. Animated movies often don't get a lot of respect as musicals, and classic kids movies like Poppins are easily overlooked, so it's nice to see them getting their due.
Other entry's of note include 2002's Chicago at number 12, and 2001's Moulin Rouge at 25. To me that says they were more interested in traditional musical fare. Of the two, Moulin Rouge is the more creative, innovative film.
But the real fun of lists like this is in arguing over what you would have done if you were the one making it. I'm posting the full AFI Top 25 Musicals list below, tells us in the comments section how you would have ranked them.
1. SINGIN' IN THE RAIN - 1952 Metro-Goldwyn-Mayer
2. WEST SIDE STORY - 1961 United Artists
3. WIZARD OF OZ, THE - 1939 Metro-Goldwyn-Mayer
4. SOUND OF MUSIC, THE - 1965 Twentieth Century-Fox
5. CABARET - 1972 Allied Artists
6. MARY POPPINS - 1964 Disney
7. STAR IS BORN, A - 1954 Warner Bros.
8. MY FAIR LADY - 1964 Warner Bros.
9. AMERICAN IN PARIS, AN - 1951 Metro-Goldwyn-Mayer
10. MEET ME IN ST. LOUIS - 1944 Metro-Goldwyn-Mayer
11. KING AND I, THE - 1956 Twentieth Century-Fox
12. CHICAGO - 2002 Miramax
13. 42ND STREET - 1933 Warner Bros.
14. ALL THAT JAZZ - 1979 Twentieth Century-Fox, Columbia
15. TOP HAT - 1935 RKO
16. FUNNY GIRL - 1968 Columbia
17. BAND WAGON, THE - 1953 Metro-Goldwyn-Mayer
18. YANKEE DOODLE DANDY - 1942 Warner Bros.
19. ON THE TOWN - 1949 Metro-Goldwyn-Mayer
20. GREASE - 1978 Paramount
21. SEVEN BRIDES FOR SEVEN BROTHERS - 1954 Metro-Goldwyn-Mayer
22. BEAUTY AND THE BEAST - 1991 Disney
23. GUYS AND DOLLS - 1955 Metro-Goldwyn-Mayer
24. SHOW BOAT - 1936 Universal
25 MOULIN ROUGE! 2001 Twentieth Century Fox
Your Daily Blend of Entertainment News
Your Daily Blend of Entertainment News
Thank you for signing up to CinemaBlend. You will receive a verification email shortly.
There was a problem. Please refresh the page and try again.