A.M. Awesome: Get Inspired By 40 Movie Speeches In 2 Minutes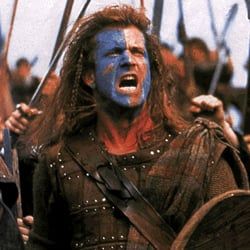 Everybody loves a good mash-up, whether it's the 100 Greatest Movie Insults, or a Matrix Meets Inception fan trailer. Smashing two movies or a bunch of movies together (when it's done well at least) always seems to get the entertaining job done, as is the case with this clip by Matthew Belinkie.
This cut shows off 40 inspirational movie speeches in just two minutes time, and attempts, in the process, to make one singular coherent speech out of all of it. It's a really solid edit that a lot of thought went into. So check it out below and get inspired on this glorious Friday morning. Thanks to HeyUGuys for digging this up.
Your Daily Blend of Entertainment News
Thank you for signing up to CinemaBlend. You will receive a verification email shortly.
There was a problem. Please refresh the page and try again.