Ben Stiller May Star For Brett Ratner In Trump Heist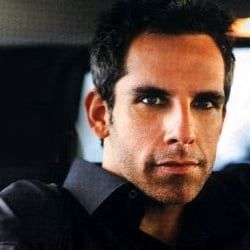 Throughout its long life in Hollywood development, Trump Heist has been described as "a black Ocean's Eleven." In fact the race angle seems to be the only thing separating it from Ocean's Eleven, given that Trump Heist is also a story about a group of con men devising the perfect heist. And yet, someone at Universal thinks that the exact right person to star in this movie is Ben Stiller, who may be the very definition of "stuff white people like."
Daring, game-changing move, or desperation? You be the judge. In The Los Angeles Times writers Steven Zeitchik and John Horn lay out the case, in which Stiller would take the role that Eddie Muprhy and Chris Rock previously considered, the heist master. Stiller would also be bringing with him a new writer of his own choosing, which could mean that Trump Heist would turn into whatever Stiller wanted it to be.
Oh, and the name might change, because Donald Trump is notoriously finicky about his image and such things. All in all it seems like yet another attempt to jazz up a project that just can't seem to get going, and who really knows if this will be the final step in getting it made. Brett Ratner is still considering directing, and the Times suggests that Stiller's involvement could finally get him to commit, and thereby fully destroy comedy forever. So thanks for that, Ben.
Your Daily Blend of Entertainment News
Staff Writer at CinemaBlend