The Beside Still Waters Trailer Just Gave The World The Whiskey Slap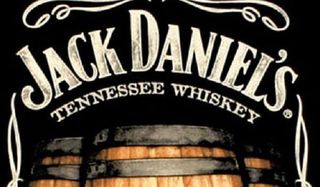 You've heard of a slap bet. But what--you may well ponder--is a whiskey slap? The trailer for Beside Still Waters tells us. Take a shot of whiskey; get a slap in the face. It's like a pickle back, but one in which the pickle brine chaser is substituted with a slap in the face. Feel free to bust it out at social events this weekend. I intend to. (Look out bar patrons of New York!)
Beside Still Waters is the directorial debut of actor turned-writer/director Chris Lowell, who you recognize from his recurring roles on Veronica Mars as Stosh "Piz" Piznarski or William "Dell" Parker on Private Practice and Grey's Anatomy. After co-writing the ensemble dramedy with producer Mohit Narang, Lowell resisted the temptation to also star in the film. Instead, he cast recent Saturday Night Live castmember Beck Bennett, Not Fade Away's Will Brill, Agents of S.H.I.E.L.D.'s Brett Dalton, Kill Your Darlings' Erin Darke, The Blacklist's Ryan Eggold, Enlisted's Jessy Hodges, Unforgettable's Britt Lower, and Veep's Reid Scott.
The setup is familiar. A far-flung group of friends reunites in morning, in this instance when the parents of one of their crew dies. Tweak the specifics slightly and Beside Still Waters could be The Big Chill, or its Millennial re-imagining About Alex--albeit with no big stars to its credit. But actually, that seems to me to be part of the appeal of Beside Still Waters. What it lacks in star power it makes up for in possibility. Not knowing these actors all that well means audiences won't be able to walk in with easy predictions of who these characters are and where their paths will take them. These lesser known actors have a chance to carve out something original and unexpected.
Beside Still Waters's first trailer is enticing, teasing out a complicated character-driven narrative that deals in heartbreak, friendship and fear of the future. And of course. Whiskey slaps.
And again.
More than a year after making its world premiere at the Mill Valley Film Festival, Beside Still Waters will finally hit theaters and VOD this November.
Your Daily Blend of Entertainment News
Staff writer at CinemaBlend.