Brad Bird Narrows Tomorrowland Female Lead To Two Actresses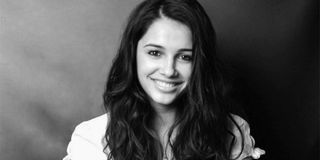 Brad Bird already has a massive star on his docket for Tomorrowland, the mysterious science-fiction drama he's filming with mega-massive A-lister George Clooney, so it's OK that he's reportedly considering two relative unknowns for his female lead.
The Hollywood Reporter says that Bird, helmer of The Incredibles and Mission: Impossible – Ghost Protocol -- is auditioning Britt Robertson and Naomi Scott for the movie. According to the trade, the actresses will undergo "a full hair and make-up test" in Vancouver, where the movie plans to shoot. The part they they are competing for? Casey Newton, a rebellious teenage girl who comes to Clooney's character – an inventor – when she needs his help to complete a quest.
So, who are these ladies? Robertson has The Secret Circle and Under the Dome on her resume. Scott, meanwhile, is a big hit on The Disney Channel, where she took part in the massive musical hit movie, Lemonade Mouth. So if Bird needs her to sing, she's capable:
We're more interested in the plot of Bird's movie, in general. Taking a page from his colleague, J.J.Abrams, Bird is shrouding much of Tomorrowland in mystery. THR mentions that the plot of Bird's film is being compared back to Steven Spielberg's Close Encounters of the Third Kind, but doesn't go into many other details beyond that point except to mention that Hugh Laurie (TV's House) is the movie's main villain and Raffey Cassidy is going to play a "kid robot."
Recently, Damon Lindelof weighed in on his influences for the Tomorrowland screenplay, dropping hints at major events from Walt Disney's past. And then, of course, there is the mysterious image Tweeted by Bird that's reportedly rife with clues for what we can expect in Tomorrowland when it finally arrives.
As of right now, Disney wants Bird's movie in theaters on December 12, 2014, so he's going to have to wrap up these casting loose ends soon to begin his shoot. I'm genuinely curious to see if this is going to be an earthy, material-based sci-fi story (like Close Encounters), or if Bird is going to lean on his animation sensibilities to make a CGI-heavy universe a la Sam Raimi's Oz the Great and Powerful. Questions will be answered in time. Just not yet.
Movie junkie. Infatuated with comic-book films. ReelBlend cohost. Resident dad. Extroverted introvert. Wants to see the Snyder Cut. Managing Director at CinemaBlend.
Your Daily Blend of Entertainment News
Thank you for signing up to CinemaBlend. You will receive a verification email shortly.
There was a problem. Please refresh the page and try again.