Bryan Cranston, Miles Teller And Anna Kendrick Join Comedy Get A Job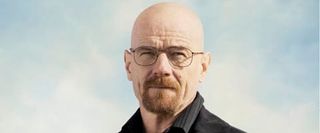 Before he was blowing us away with his Emmy winning performance as Walter White on AMC's outstanding drama series Breaking Bad, Bryan Cranston was earning Emmy nominations for making us laugh in Malcolm in the Middle. While he's excelled at both drama and comedy, he's also done both film and television. This latest bit of casting news will put Cranston on the big screen and in a comedy, joining the ranks of Alison Brie, Miles Teller, Jay Pharoah, and Anna Kendrick.
Directed by Dylan Kidd, Get a Job is described as a multi-generational comedy about a group of recent college grads who soon discover that the world awaiting them beyond college isn't quite what they expected. Miles Teller, whose recent credits include playing the amusing Willard in the remake of Footloose, plays Will Davis, "who finds his true calling after struggling through an entry level job." Cranston will play Roger, Will's father, who, as it happens, is also looking for work. Anna Kendrick (Up in the Air, the Twilight movies) has also joined the cast, and will play Jillian, Will's type A girlfriend, who lives her life according to a regimented plan.
The above mentioned actors alone make for a promising and likely, very funny cast, but the ensemble also includes a few other familiar names, including Saturday Night Live's Jay Pharoah, who plays a character named "Skeezy D," a man who starts a "recession proof business." And, Alison Brie (Community, Mad Men) will play Tanya, the sharp-witted co-worker to one of the college grads. Rounding out the cast are Nick Braun, Brandon T. Jackson, and Christopher Mintz-Plasse, who play Will's three friends.
The premise of the movie sounds a little reminiscent of the 2009 comedy Post Grad in terms of the part involving young graduates finding post-college life to be different from what they expected, but the more intriguing bit might be that of the father and son both struggling to find work at the same time in today's job market. My interest in that may be due, at least in part, to being a Cranston fan, and thinking Miles Teller was great in Footloose and Rabbit Hole. They should make for an interesting pairing as father and son on screen.
Per CBS Films' announcement, Get a Job begins production in Los Angeles next week.
Your Daily Blend of Entertainment News
Thank you for signing up to CinemaBlend. You will receive a verification email shortly.
There was a problem. Please refresh the page and try again.