Charisma Carpenter And Ty Olsson Sign On For Crash Site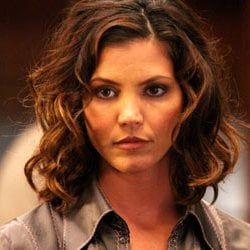 Fans of Buffy and Angel still rooting for Charisma Carpenter's movie career to flourish were probably thrilled to see her show up in The Expendables, only to be disappointed when her character existed solely to bear witness when Jason Statham beat the hell out of a bunch of guys playing a pickup basketball game. Still she probably benefited from being part of the surprise hit, as she's snagged another role-- and a lead one this time.
THR reports that Carpenter will star alongside Ty Olsson in Crash Site, an independent thriller about a couple who crash their Jeep in the woods and must fight their way back to civilization. The film just began principal photography in Vancouver, which means either they were holding off announcing the casting for some reason, or Carpenter and Olsson are going to have to book their flights to Canada right quick.
You may know Olsson as Capt. Aaron Kelly on Battlestar Galactica or for recurring roles on a handful of random genre shows like Shattered and Eureka. He and Carpenter will be starring for director Jason Bourque, whose most fascinating credit by far is directing 8 episodes of The Two Coreys. I'm rooting hard for a Corey Feldman cameo in this movie.
Your Daily Blend of Entertainment News
Staff Writer at CinemaBlend