Christian Bale Joins Wahlberg's Prisoners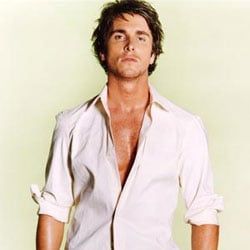 Christian Bale has attached himself to the Mark Wahlberg movie Prisoners. I guess that's what being in The Dark Knight can do for you. You want something, you get it. Or maybe everyone's just intimidated by Batman after his rant well-publicized rant. Nobody wants to get Baled!
The news comes from THR where they say producers hope to shop the script after they find a director to add to the Wahlberg-Bale starpower combo. Bryan Singer is said to be interested in it, but he's not a lock.
Prisoners tells the story of a Boston Bible-thumping, survivalist dad who goes vigilante when his daughter is kidnapped and he butts heads with the young, brash detective in charge of the investigation. No word on which parts Bale and Wahlberg might get, but Mark as the cop and Christian as the Dad seems to make the most sense. The script is described as "dark and brooding" by THR, and we all know Bale can do that.
Your Daily Blend of Entertainment News