Clip: Meet Emma Stone's Easy A Character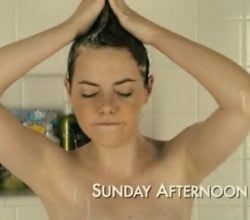 This September's comedy Easy A, starring Zombieland crush magnet Emma Stone, is a story about a clean cut girl taking advantage of newfound scarlet letter status to get ahead in high school. But you would know not any of that from the first clip of the film released online (via Slashfilm), which is a very funny standalone joke but tells us virtually nothing about the movie other than that it features Emma Stone dancing around in her bedroom.
Of course, that might be all anyone needs to know before forking over money to see it, so who am I to criticize? Check out the clip below, and good luck not having "Pocket Full of Sunshine" stuck in your head once you're finished.
Your Daily Blend of Entertainment News
Staff Writer at CinemaBlend