Crash Shouldn't Have Won Best Picture, Says The Director Of Crash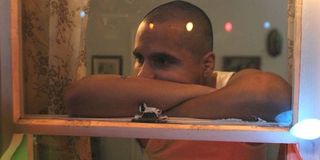 When it comes to the Oscar race, there's always going to be debate. Should Dances With Wolves really have beat out Goodfellas? Should Al Pacino really have won for Scent of a Woman over both Denzel Washington in Malcolm X and Clint Eastwood in Unforgiven? One of the most questionable choices was Crash, which walked away with Best Picture at the 78th Annual Academy Awards. Almost no one, including the director, thinks it should have won.
Talking to HitFix about the upcoming HBO drama, Show Me a Hero, which he directed, Crash helmer Paul Haggis talked about the controversy surrounding the choice. He said:
As Haggis points out, there was a lot of strong competition for the Best Picture statue that particular year. Many people view Crash's victory as being indicative of the Academy's discomfort with the idea of homosexuality, as it beat out Ang Lee's Brokeback Mountain. That film has become something of a cultural landmark, while Crash is largely remembered for this above all else.
Though Crash is widely regarded as the worst Best Picture winner (Film Comment put it as number one, with Slumdog Millionaire at two, and Chicago at three, though Out of Africa and a few others are frequently cited as well), not everyone was upset at the decision. Legendary film critic Roger Ebert championed Haggis' movie, and publicly stated that the best film did in fact win that year—it was also Ebert's pick to walk away with the Oscar. Still, he was definitely in the minority with that opinion.
Crash isn't a bad movie by any stretch of the imagination, but it's still hard to imagine it winning against such a stacked field. Though he doesn't necessarily think his film should have the Academy Award, Paul Haggis does think he made a good movie that moves people. He continued:
Haggis has continued to write, produce, and occasionally direct big movie and television projects, including working on Casino Royale, Flags of Our Fathers, and many more. Still, he's always going to have a historical footnote thanks to Crash. What do you think, did the right film win Best Picture that year, or is this, as many believe, one of the worst Oscar missteps of all time? Sound off below.
Your Daily Blend of Entertainment News
Thank you for signing up to CinemaBlend. You will receive a verification email shortly.
There was a problem. Please refresh the page and try again.