Dallas Critics Pick Up In The Air As The Year's Best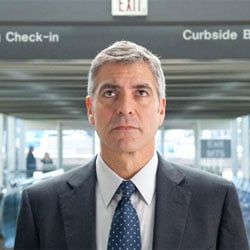 You've seen plenty of awards from film critic organizations this week, but now it's time for the only one I care about, since I vote in it. The Dallas-Fort Worth Film Critics Association announced the winners of its annual awards this morning, voted on by 33 print, broadcast, and online journalists in the Dallas metroplex area, including me. We liked Up in the Air. We liked it a lot.
The DFWFCA voted Up in the Air the best film of 2009. Up in the Air director Jason Reitman was also voted the year's best director while George Clooney ran away with the Best Actor trophy… assuming we had one, which we don't. Maybe we'll send him a stuffed Longhorn or something.
Below is the complete list of Dallas-Fort Worth Film Critics Association winners. We got it right.
Your Daily Blend of Entertainment News
Thank you for signing up to CinemaBlend. You will receive a verification email shortly.
There was a problem. Please refresh the page and try again.