Dark Knight Midnight Screenings Break All-Time Record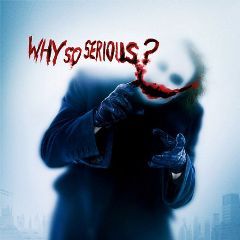 We've known for months that it would be huge, but only now are we really finding out what kind of box office phenomenon The Dark Knight will be. The first numbers are in from last night's midnight showings, and they're huge—bigger than huge. Nikkie Finke at Deadline Hollywood Daily is reporting that The Dark Knight made $18.4 million, clobbering the record for midnight screenings set by Star Wars: Revenge of the Sith ($16 million).
Finke has also been reporting that Warner Bros. secretly believes Dark Knight could bring in as much as $160 million over the weekend, good enough to set the all-time opening weekend record (Spider-Man 3 made $151.1 million last year). These midnight opening numbers are promising, for sure, but there's no telling yet whether they will translate into the kind of across-the-board attention the movie needs. Sure, you and your comic book geek friends want to see it, but your mom probably doesn't.
Oh, who am I kidding? Everyone wants to see this. After catching it at a critic's screening I will proudly add my $12 to The Dark Knight's total tonight. We've been waiting for this weekend to come for months; everybody to the movies!
Your Daily Blend of Entertainment News
Staff Writer at CinemaBlend