Denzel Washington And Will Smith Teaming Up For Uptown?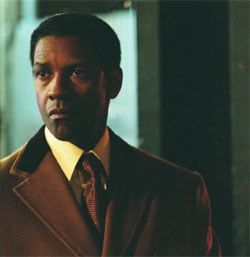 Bill Cosby once starred in a movie opposite Sidney Poitier. Unfortunately, I'll only ever remember riding that ridiculous Ostrich in Leonard Part VI. But back in 1974 he was in Uptown Saturday Night with Poitier, a movie that's about to be remade.
The movie in question starred Cosby and Poitier as two men who sneak out to an illegal nightclub, have a winning lottery ticket stolen, and must recover it. Way back in 2002 Will Smith's production company picked up the rights to it, intending to turn it into an all-black Ocean's 11. Was there an all-white Ocean's Eleven? I must have missed it.
2002 is a long time to wait but Pajiba now says there's some movement on the project and the script is being rewritten by the guy who wrote Cop Out (note: not Kevin Smith) and they've attached Denzel Washington to the project. Presumably Will Smith would be involved as well, putting their massive, combined star power in a single film.
For now it's all rumor, but who wouldn't want to see what happens when Smith and Washington pull off a heist together on screen? Forget the script, with starp ower like that you don't need anything else.
Your Daily Blend of Entertainment News