Dermot Mulroney Tries Directing On For Size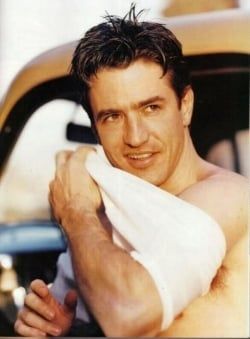 Dermot Mulroney-- you remember that guy, right? Y'know, he was the date in The Wedding Date, the brother who wasn't Luke Wilson or the gay deaf one in The Family Stone, and some guy named Gavin on Friends. OK, so maybe you saw none of these movies, and never knew this guy existed. Mulroney has a plan for that! Namely, he's going to become a director, meaning that he can either set himself free from the middling movies he's starred in, or make one of his own.
He'll step behind the director's chair for Keep It Together, a comedy-drama about a young marriage counselor who based everything she knew on her parents' happy marriage, until she discovers that Mom (Blythe Danner) and Dad (Christopher Walken) are getting a divorce. THR writes that producers are still casting the young female lead, who could conceivably be as old as Danner's real-life daughter Gwyneth Paltrow, or as young as, like, Ellen Page.
I like the idea of Danner and Walken as a married couple, mostly because Walken doing much of anything sounds appealing. As for the concept of the movie? Eh. All involved could probably do better. But maybe these are just the conditions for them to surprise us.
Staff Writer at CinemaBlend
Your Daily Blend of Entertainment News
Thank you for signing up to CinemaBlend. You will receive a verification email shortly.
There was a problem. Please refresh the page and try again.