DreamWorks Has Much More Than Sequels And Spin-offs Coming Up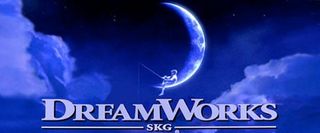 DreamWorks Animation is often dinged for seemingly valuing quantity over quality, pursuing sequels and spin-offs to get their lovable characters again and again into marketable movies and shorts. And yes, Shrek the Third is essentially unwatchable with a messy story and a groan-inducing amount of pop culture references, but Shrek Forever After was a return to form that offered an engaging story and a fresh and fun take on classic fairy tale characters, so let's not condemn all their sequels right out the gate…especially because there's more in store.
Deadline reveals DreamWorks production slate through the summer of 2016, and in the mix there's How to Train Your Dragon 2, How to Train Your Dragon 3, Kung Fu Panda 3 and the inevitable spin-off The Penguins of Madagascar. However, there are also a slew of new titles making their way through DreamWorks development.
Coming in the spring of 2013 is The Croods, a comedy about a family of cavemen forced out into the dangerous prehistoric world in search of a new home. Hot on its heels DreamWorks offers Turbo, which centers on a snail with dreams of winning the Indy 500. The fall will see the release of the Mr. Peabody & Sherman movie, adapted from the Rocky and Bullwinkle cartoon short, and Me & My Shadow follows in the spring unraveling the story of a man whose shadow demands adventure!
Summer 2014 will see the return of Hiccup and Toothless in How to Train Your Dragon 2, then Happy Smekday!, based on Adam Rex's novel The True Meaning of Smekday, will hit theaters over Thanksgiving. Four more releases are slated for 2015, with off The Penguins of Madagascar in the spring, Trolls inspired by the popular '90s plaything coming that summer, and a wholly original and newly announced pic called B.O.O.: Bureau of Otherworldly Operationshitting in the fall.
Penned by Tom Wheeler, who contributed to the Puss in Boots script and created the short-lived action series The Cape, this animated effort is the biggest mystery on the slate. All we know is that Tony Leondis, who helmed the fun but forgotten animated adventure Igor, will direct, and Seth Rogen is slated to star in this comedy which is reportedly "about ghosts." But despite the creepy subject matter, we are talking DreamWorks here, so don't expect something as spooky as Tim Burton. Even for all its less than cuddly creatures, Monsters vs Aliens was sweet and very brightly colored.
December of 2015 will offer Mumbai Musical--the film's working title—which will tell a tale of monkeys in the style of a Bollywood musical with a music from A.R. Rahman, composer of Slumdog Millionaire. Then Kung Fu Panda 3 and How to Train Your Dragon 3 will follow in spring and summer respectively. A complete list of release dates is included below:
The Croods - March 22, 2013
Turbo – July 19, 2013
Mr. Peabody & Sherman - November 1, 2013
Me And My Shadow – March 14, 2014
How To Train Your Dragon 2 – June 20, 2014
Happy Smekday! – November 26, 2014
The Penguins Of Madagascar – March 27, 2015
Trolls (working title) – June 5, 2015
B.O.O.: Bureau of Otherworldly Operations – November 6, 2015
Mumbai Musical (working title) – December 19, 2015
Kung Fu Panda 3 – March 18, 2016
How To Train Your Dragon 3 – June 18, 2016
Your Daily Blend of Entertainment News
Staff writer at CinemaBlend.