Emma Stone And Woody Harrelson Stage A Zombieland Reunion In Friends With Benefits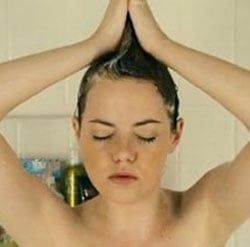 The already odd cast of Friends with Benefits has just become even odder. The Wrap says Emma Stone and Woody Harrelson are joining the movie's eclectic cast which already consists of Justin Timberlake, Mila Kunis, Patricia Clarkson, Richard Jenkins, Jenna Elfman, Andy Samberg, and for some reason Yankees star Alex Rodriguez. It's a pretty strange bunch.
The movie stars Timberlake and Kunis as friends on the rebound after disastrous relationships. They end up in exactly the kind of relationship described by the movie's title. This will end badly since, in movies at least, friends with benefits never really works. Is reality any better? Somehow I doubt it.
No word yet on where Harrelson and Stone fit into the plot. But for Emma this is a reunion with her Easy A director Will Gluck. Is that a good thing? I'll let you know once we see Easy A.
Your Daily Blend of Entertainment News
Thank you for signing up to CinemaBlend. You will receive a verification email shortly.
There was a problem. Please refresh the page and try again.