24 Great Zombie Apocalypse Movies And How To Stream Or Rent Them Online
They're coming to get you, Barbara!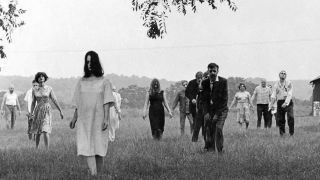 (Image credit: Continental Distributing)
For about as long as I can remember, I have always been fascinated by zombies, and have long thought that the best horror movies are those that involve armies of the undead. What started out as a fear of the zombie apocalypse slowly turned into an enjoyment of the genre. If there was a zombie movie on DVD, I had it in my collection. And whenever there was a possibility of some kind of ghoul showing up in an upcoming horror movie, I would make plans to be there.
That being said, I've watched a lot of zombie movies over the years, and thought it would be fun to put together a list of my favorites and the various ways you can watch them online. But as a heads up, George A. Romero's Dawn of the Dead isn't on this list because the movie is still not available to stream or watch digitally as of November 2023.
Juan Of The Dead (2011)
Like a lot of zombie comedies that came before it and have been released since, Alejandro Brugués' 2011 horror flick, Juan of the Dead, is full of thrills, chills, laughs, and loads and loads of violence. Set in Cuba, the movie follows Juan (Alexis Diaz de Villegas) as he attempts to make the most of the zombie apocalypse by starting a business that kills the legions of ghouls.
The way Brugués looks at not only the zombie genre, but also society as a whole, is nothing short of impressive, especially when it comes to weaving in biting social and political commentary in a gory and oftentimes silly comedy.
Rent/Buy Juan of the Dead on iTunes.
Night Of The Comet (1984)
Released in the mid 1980s, Thom Eberhardt's Night of the Comet is one hell of a ride. Basically, the movie follows sisters Regian "Reggie" Belmont (Catherine Mary Stewart) and Samantha "Sam" Belmont (Kelli Maroney) as they find themselves two of the only survivors of a zombie outbreak caused by a passing comet.
With a city of zombies, as well as a team of scientists trying to experiment on the young women, the sisters find themselves in a life-or-death (or undead) situation that will take everything they've got to survive the night and escape the metropolis death trap.
Stream Night of the Comet on Pluto.
Stream Night of the Comet on Tubi.
28 Weeks Later (2007)
Released in 2007, 28 Weeks Later is one of those awesome horror movie sequels despite being a major departure from its predecessor. Set months after the initial release of the "Rage" Virus that decimated England, the movie centers on a group of U.N. soldiers as they try to contain its spread.
Though none of the actors from the 28 Days Later cast return for this one, the audience is introduced to some outstanding characters throughout this action-packed horror thriller. Oh, and that opening sequence is still just as great more than a decade-and-a-half later.
Stream 28 Weeks Later on Hulu.
Rent/Buy 28 Weeks Later on Amazon.
The Beyond (1981)
Though more self-contained than some of the other "zombie apocalypse" movies on this list, 1981's The Beyond is a worthy inclusion, and not just because Italian horror legend Lucio Fulci directed it, though it doesn't hurt. The movie follows Liza Merrill (Catriona MacColl) as she inherits an old mansion in Louisiana, only to discover that it sits atop a portal to Hell.
All kinds of terrifying creatures rise to bring horror to Liza's house, including some nightmare-inducing zombies. Gore, classic horror tricks, and wonderful performances from everyone (both the living and the undead) make this a must-watch.
Stream The Beyond on Peacock.
Stream The Beyond on Pluto.
Stream The Beyond on Tubi.
Rent/Buy The Beyond on Amazon.
The Girl With All The Gifts (2016)
Colm McCarthy's 2016 adaptation of Mike Carey's The Girl with All the Gifts, checks a lot of boxes – horror (specifically, zombies), sci-fi, dystopian thriller, drama – to create a harrowing and moving story about a young girl who could very well be humanity's last chance at survival.
The movie follows a young zombie named Melanie (Sennia Nanua) who, despite being infected, is able to control her urges. Together with a group that includes soldiers, scientists, and teachers, Melanie embarks on a journey through the heart of a devastated London in hopes of creating a cure for the virus that has ravaged the planet.
Stream The Girl with All the Gifts on Plex.
Stream The Girl with All the Gifts on Prime Video.
Army Of The Dead (2021)
Seventeen years after coming onto the scene with his surprisingly good Dawn of the Dead remake, Zack Snyder returned to the zombie genre with the Netflix exclusive, Army of the Dead. This flashy, over-the-top, and action-packed Las Vegas adventure feels like Ocean's Eleven with zombies, because of its setting and large ensemble cast.
Set years after a zombie outbreak devastated Las Vegas, a group of mercenaries led by Scott Ward (Dave Bautista) is sent into the ruins of Sin City to break into a massive vault and recover $200 million hidden inside. Sndyer's most recent directorial effort prior to his 2023 new movie, Rebel Moon, this action-packed, blood-filled, and rather emotional zombie flick has a lot of brains and heart.
Stream Army of the Dead on Netflix.
Little Monsters (2019)
In 2019, Abe Forsythe gave the world his unique spin on the zombie genre with the horror-comedy, Little Monsters. Instead of a group of mercenaries sent into a deadly location or a group of scientists trying to find a cure, this charming tale centers around a kindergarten teacher played by Lupita Nyong'o, a children's TV show host portrayed by Josh Gad, and Alexander England's washed-up musician as they try to protect a group of young kids from a deadly zombie outbreak.
With a lot of heart, soul, and so much gore, this remarkably funny zombie romp is full of surprises and great moments around each corner. Like zombies grabbing your limbs, this movie takes ahold of your heart.
Stream Little Monsters on Hulu.
Zombie (1979)
Zombie (or Zombi 2) is Lucio Fulci's 1979 unofficial sequel to George A. Romero's Dawn of the Dead. But instead of taking place in a shopping mall, the movie is mostly set on a Caribbean island and follows a researcher, a journalist, and several other new characters as they investigate claims of a strange viral outbreak.
This movie is just as terrifying as it is campy (a zombie fights a shark), features one of the most disgusting eye scenes of all time, and is definitely not for the faint of heart. However, this is a classic addition to the genre that is a must for horror fans, even if it is just to check out the impressive zombie effects and all that incredible gore.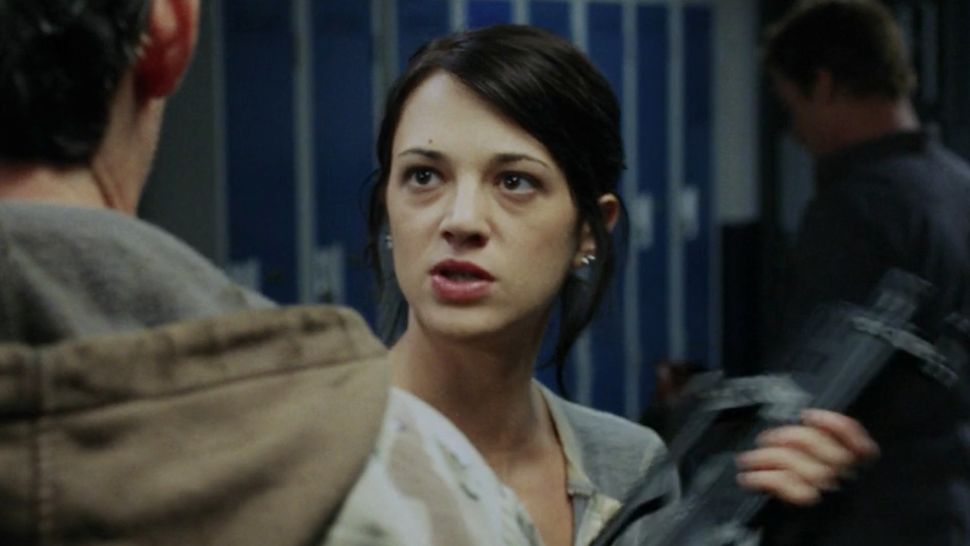 Land Of The Dead (2005)
After a 20-year break, the late George A. Romero returned to his iconic zombie franchise with 2005's Land of the Dead. Set in a walled-off Pittsburgh protected from the millions of ghouls outside its gates, the movie plays out like A Tale of Two Cities but with zombies in that the wealthy live a life of luxury and security in a massive tower while everyone else fights for scraps (and their lives).
If a rebellion to overthrow the ruthless Paul Kaufman (Dennis Hopper) isn't bad enough, the survivors also have to deal with a group of undead who have evolved and started to work under the direction of Big Daddy (Eugene Clark), one of the smartest and best movie zombies of all time.
Stream Land of the Dead on Starz.
Rent/Buy Land of the Dead on Amazon.
Planet Terror (2007)
Released as one half of the Grindhouse double-feature, director Robert Rodriguez's 2007 zombie thriller, Planet Terror, is one hell of a ride. On a seemingly normal night, a rural Texas town becomes overrun with zombies who bring death, destruction, and chaos to the once quiet community.
Injured go-go dancer Cherry Darling (Rose McGowan), whose leg is ripped off in the mayhem and later replaced with an assault rifle, and her ex-boyfriend El Wray (Freddy Rodriguez) lead a group of survivors through the night in hopes of creating a better tomorrow. This proves to be no easy task, however, and survival is far from guaranteed.
Stream Planet Terror on Tubi.
Rent/Buy Planet Terror on Amazon.
One Cut Of The Dead (2017)
Shin'ichirō Ueda's uniquely funny 2017 Japanese zombie comedy, One Cut of the Dead, follows an obsessive filmmaker, his cast, and crew as they film a horror movie in an abandoned and haunted plant that is attacked by real zombies. Instead of screeching to a halt, the production continues and is completed in a single take due to various reasons.
It's best to stop reading about One Shot of the Dead there, as the movie takes some wild and crazy turns that are so off-the-wall they're hard to believe.
Rent/Buy One Cut of the Dead on Amazon.
Train To Busan Presents: Peninsula (2020)
Train to Busan Presents: Peninsula, Yeon Sang-ho's ambitious followup to one of the best Korean movies could be compared to George A. Romero's Dawn of the Dead in that it's a sequel set years after the initial outbreak and doesn't feature any characters from the first film. While Train to Busan was a fast and furious zombie thriller that essentially focused on a single group, Peninsula is a massive spectacle set in a giant walled-off city that is overrun with the undead.
Though this 2020 sequel didn't capture the attention of audiences around the world like its predecessor four years earlier, this incredible and thoughtful addition to the genre is worth a watch.
Stream Train to Busan Presents: Peninsula on Kanopy.
Rent/Buy Train to Busan Presents: Peninsula on Amazon.
Rec (2007)
Often considered one of the best found footage horror movies, the 2007 Spanish thriller, Rec, follows a young reporter (Manuela Velasco) as she and her cameraman (Pablo Rosso) become trapped in an apartment complex in which the residents are turned into flesh-eating zombies.
Directed by Jaume Balagueró and Paco Plaza, this streamlined thriller makes the most of its 78-minute runtime to produce one of the most frightening and unique experiences that pumped new life into the zombie horror subgenre upon release.
Cargo (2018)
Based on their 2013 short film of the same name, Ben Howling and Yolanda Ramke's 2017 zombie drama, Cargo, follows a father (Martin Freeman) as he and his infant daughter navigate rural Australia in hopes of being rescued in the midst of a massive viral outbreak that turns people into rabid monsters within 48 hours.
In a race against time, and the onset of infection, the father searches for a way out of the terrifying situation, one that only gets more dire by the minute. Far more dramatic than most zombie movies, Cargo will absolutely leave you gutted by the time it's finished.
Night Of The Living Dead (1968)
You couldn't have a list of the best zombie movies without including George A. Romero's landmark low-budget thriller, Night Of The Living Dead. Not only did this 1968 classic start one of the greatest horror franchises in the history of cinema, it was also paramount in the creation of the modern zombie movie.
This black-and-white tale of the undead follows a small group of strangers who seek shelter in an old farmhouse in rural Pennsylvania. As the zombies slowly begin to overtake the exterior of the house, the survivors are verbally ripping one another apart as they fail to put aside their differences.
Stream Night of the Living Dead on Max.
Stream Night of the Living Dead on Peacock.
Rent/Buy Night of the Living Dead on Amazon.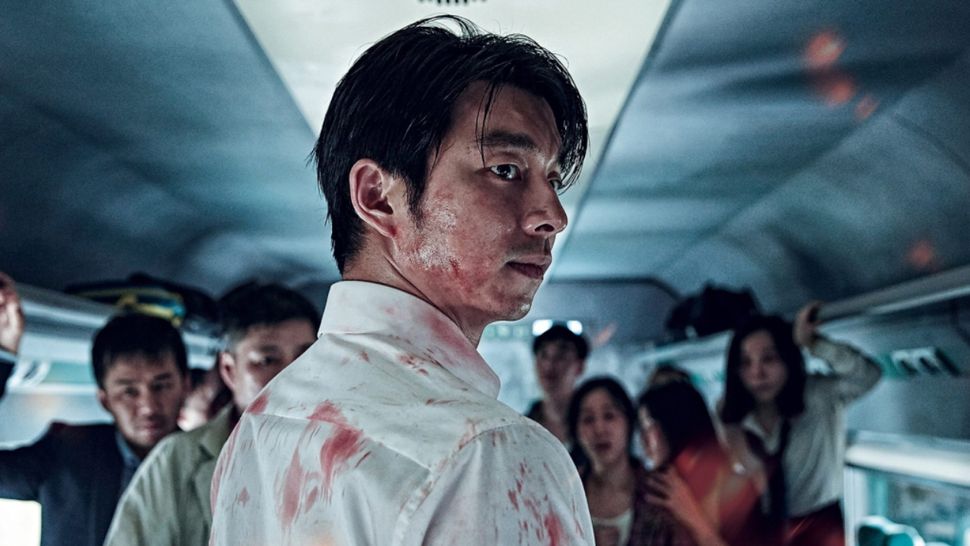 Train To Busan (2016)
Nearly a half century after George A. Romero introduced audiences to the idea of the flesh-eating undead masses, South Korean filmmaker Yeon Sang-ho gave us one of the most refreshing and beautifully crafted films in the genre with 2016's Train To Busan. Set aboard a high-speed train infested with the walking dead, this movie carries on a lot of the messages that Romero inserted into his classic Dead anthology.
Throughout its nearly two-hour runtime, Train To Busan contains some of the best and most inventive trappings for its survivors. With one half of the survivors stuck on the back of the train and the other half on the front, they must find a way through the wall of zombies separating the two.
Stream Train to Busan on Peacock.
Rent/Buy Train to Busan on Amazon.
Shaun Of The Dead (2004)
Not all zombie movies have to be dark and dreary retellings of the apocalypse as Edgar Wright showed us in the hilarious horror comedy Shaun Of The Dead. Written alongside the film's star, Simon Pegg, this parody of the genre remains one of the best zombie movies.
Following the life of Shaun (Pegg), a down on his luck electronics salesman and his best friend Ed (Nick Frost), the film pits the two deadbeat losers against hordes of undead on the streets of London. While technically a comedy, Shaun Of The Dead doesn't hold back on the gore, guts, or head shots as Shaun, Ed, and their friends and family try to escape to their favorite bar, the Winchester, where who knows what'll happen.
Stream Shaun of the Dead on Hulu.
Rent/Buy Shaun of the Dead on Amazon.
Zombieland (2009)
If you are looking for a star-studded cast, loads of comedy, and plenty of zombie kills then Zombieland is the movie for you. Released in 2009, this Ruben Fleischer picture brings together Woody Harrelson, Jesse Eisenberg, Emma Stone, and Abigail Breslin as the group of outcasts come together and make their way across the continental United States that has been all but destroyed by the masses of undead littering the landscape.
One part comedy and one part horror, this highly imaginative mashup of the genres offers some of the most inventive zombie kills and plot devices ever seen in horror movies. With a long list of "rules" in order to prolong their survival, this ragtag group gives us laughs, chills, and plenty of kills. There are even a few tears along the way.
Stream Zombieland on Peacock.
Rent/Buy Zombieland on Amazon.
Day Of The Dead (1985)
In 1985, George A. Romero completed his original Dead trilogy with Day of the Dead, an extremely bleak concluding chapter that picked up years into the zombie apocalypse. Confined to a military base established in an old mining system, a group of scientists and soldiers attempt to coexist in hopes of finding a cure for the virus that has brought humanity to its knees.
.While Romero's previous efforts lacked in the detailed gore department, Day of the Dead goes all out with some of the best work by legendary special effects artist Tom Savini. It's slower, meaner, and less action-packed than Night of the Living Dead and Dawn of the Dead, but this '80s horror movie has quite the bite.
Stream Day of the Dead on Peacock.
Rent/Buy Day of the Dead on Amazon.
Dawn Of The Dead (2004)
Zack Snyder's Dawn Of The Dead, which was written by James Gunn, is similar to George A. Romero's horror classic in name and setting only, but that's not to say it's a bad movie. Instead, it's just a different approach to the zombie mall concept. With an ensemble cast that includes Sarah Polley, Ving Rhames, and Ty Burrell before he went on to become the lovable Phil Dunphy on Modern Family, this reimagining has some bright spots.
The most memorable of those scenes is the film's opening, in which Polley's character must escape her suburban neighborhood as it's being ripped apart by the undead masses. The way the scene transitions to the superb title sequence still amazes me.
Stream Dawn of the Dead on Starz.
Rent/Buy Dawn of the Dead on Amazon.
Warm Bodies (2013)
Who says you can't have a romantic comedy set inside a world that has been overtaken by millions of zombies? I guess no one told Jonathan Levine that before he adapted and directed the 2013 zombie comedy Warm Bodies about a ghoul by the name of "R" (Nicholas Hoult) who falls in love with a very living Teresa Palmer (Julie Grigio).
Based on a novel by the same name, the oddball comedy horror mashup is as funny as it is terrifying as the romance blooms in a world that is nearly a decade into a widespread zombie outbreak. With their perfect mixture of romance, thrills, and chills, Warm Bodies is perfect for anyone looking for a happier approach to the zombie genre.
Stream Warm Bodies on Max.
Rent/Buy Warm Bodies on Amazon.
The Dead Don't Die (2019)
I could hem and haw about the intricacies of Jim Jarmusch's absurdist The Dead Don't Die, but I'll cut to the chase and say that this is one of the most refreshing and hilarious zombie movies I've ever seen. Not quite a horror movie and yet still not exactly your typical comedy, this mishmash of genres, along with the insane cast (Bill Murray, Adam Driver, Twilda Swinton, Iggy Pop, Tom Waits, etc.), The Dead Don't Die is a gem.

When a zombie outbreak takes over a small city, the local police force, mortician, and hermit must make sense of the world around them as the dead mysteriously return from the grave. This one isn't for everyone, but man is it great.
Rent/Buy The Dead Don't Die on Amazon.
The Return Of The Living Dead (1985)
I was just a kid when I first saw The Return Of The Living Dead, so young that I failed to see the humor in this 1985 oddball horror comedy and thought it was the scariest movie I'd ever seen. It was truly frightening watching this classic on WGN that fateful October afternoon. Since then, I've grown to love this unconventional zombie movie about a viral outbreak in Louisville, Kentucky, of all places.
Written and directed by Dan O'Bannon, who's mostly known for writing the screenplay for Ridley Scott's Alien six years earlier, The Return Of The Living Dead takes place in a world in which Night Of The Living Dead was based. Add a medical disaster, a gang of street punks, and a soundtrack for the ages, and you have yourself one of the goofiest and goriest comedies to come out of the 1980s.
Stream The Return of the Living Dead on Tubi.
Rent/Buy The Return of the Living Dead on Amazon.
World War Z (2013)
And then there is the Marc Foster-directed World War Z, starring Brad Pitt as Gerry Lane, a former United Nations investigator who is tasked with finding the cause of a viral outbreak that has spread throughout the world. Based on the novel of the same name by Max Brooks, World War Z, is a fun, globetrotting adventure about a man who happens to find himself in the face of danger at every turn.
The film is a departure from the narrative structure of the well-written novel on which it was based, but World War Z does have some of the most exciting action sequences and a finale in the zombie-infested World Health Organization headquarters that still makes me quiver all these years later.
Rent/Buy World War Z on Amazon.
Well, this should be enough to hold you over while we wait for the next great zombie movie to take us back to the graveyard. But it wouldn't be all that surprising to see the dead rise again at some point during the 2024 movie calendar.
Your Daily Blend of Entertainment News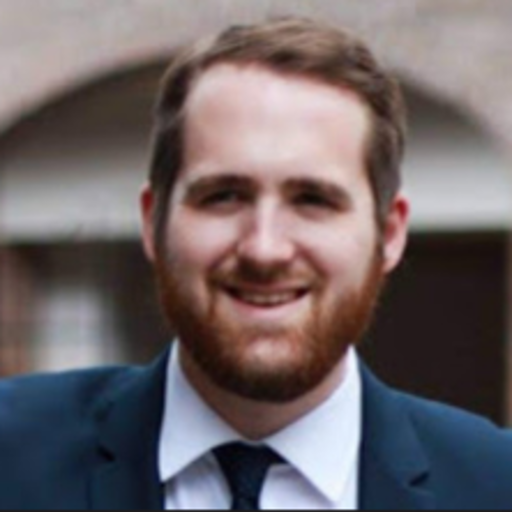 Philip grew up in Louisiana (not New Orleans) before moving to St. Louis after graduating from Louisiana State University-Shreveport. When he's not writing about movies or television, Philip can be found being chased by his three kids, telling his dogs to stop barking at the mailman, or yelling about professional wrestling to his wife. If the stars properly align, he will talk about For Love Of The Game being the best baseball movie of all time.