The Best Emma Stone Movies And How To Watch Them
There are so many great picks here.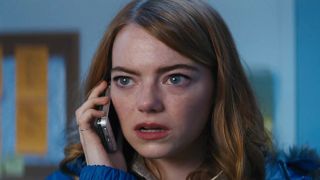 (Image credit: Lionsgate)
In the last ten years or so, new stars have emerged in Hollywood who have truly taken over, bringing in a brand new generation of amazing talent. One of those actresses was none other than Emma Stone, a young woman who has gone on to have quite the career so far.
It's about time that we gave Emma Stone the honor that she deserves in re-watching some of her best films. Because, trust me, there are plenty of them. These are the best Emma Stone movies on Netflix, Amazon, and other streaming platforms which you should go and watch right now if you're a fan of the actress.
Superbad (2007)
Starting off this list, we take a look at Emma Stone's film debut, Superbad. In this classic comedy, starring Jonah Hill and Michael Cera, we follow the story of two high school students, who have been best friends since they were small, on their quest to lose their virginity to the prettiest and coolest girls in school before they go away to college.
There's a reason why, after this film, Emma Stone was signed up for so many other roles. Her performance as Jules was comically fantastic and showed off her acting chops, as well as her natural talents with comedy. This might have been the first comedic role she starred in, but it's been far from her last. The rest of the Superbad cast is great, but Stone was a standout.
Stream Superbad on Netflix.
Rent Superbad on Amazon.
Zombieland (2009)
Moving into another genre that Emma Stone rocks, we take a look at Zombieland. This apocalyptic comedy follows the story of a geeky college kid, who has a set of rules for surviving in an apocalypse filled with zombies. He ends up meeting three strangers along the way, and they band together for a long road trip across the country to find sanctuary from the zombies.
There was a sequel ten years later for a reason. Emma Stone and Jesse Eisenberg have amazing chemistry. Not only is their comedic timing fantastic, but their strange and yet quirky relationship is believable, as well. Woody Harrelson and Abigail Breslin also add to this awesome ensemble that not only makes you laugh but gets you prepped for the zombie apocalypse. But, remember to get a kickass partner to do it with. It's a shame Stone didn't get that Walking Dead crossover that she wanted though.
Stream Zombieland on Peacock.
Rent/Buy Zombieland on Amazon.
The Croods (2013)
Animated movies are usually a huge hit with celebrities, and Emma Stone is no exception to that, as she signed on to be in The Croods. Emma Stone takes on the role of Eep Crood in a prehistoric family who is in search of a new home after their previous one was destroyed.
Dreamworks has always made some pretty awesome movie franchises, and The Croods is a great addition to that, having led to a perfect sequel. Besides Emma Stone, there's a stellar voice cast behind this film, such as Ryan Reynolds, Clark Duke, Nicolas Cage, and so many others. Plus, the story is family-friendly and the animation is absolutely stunning. You'll find yourself in awe of this prehistoric tale.
Stream The Croods on Peacock.
Rent/Buy The Croods on Amazon.
The Amazing Spider-Man (And The Sequel) (2012, 2014)
I've always felt that a lot of people forget these movies exist because of how popular Tom Holland's version of Spider-Man became, but Emma Stone rocked it in The Amazing Spider-Man movies. In the first Amazing Spider-Man, we see the origin story of Peter Parker, the boy who would go on to be bitten by a radioactive spider and become the friendly neighborhood Spider-Man, saving NYC.
Emma Stone portrays Gwen Stacy, Peter's love interest in the two films, and while she looks amazing as a blonde, she also kills this role. You'd never think she could be anything other than an awesome scientist. I always wished that we got to see more of her as the character – but, let's be honest, neither she nor Andrew Garfield really looked like high schoolers, did they? They're still great films, though. It's a shame she wasn't in Spider-Man: No Way Home like her co-star Andrew Garfield, but that's something I can live with as long as I have these films.
Stream The Amazing Spider-Man on Netflix.
Stream The Amazing Spider-Man 2 on Netflix.
Rent/Buy The Amazing Spider-Man on Amazon.
Rent/Buy The Amazing Spider-Man 2 on Amazon.
Birdman Or (The Unexpected Virtue Of Ignorance) (2014)
Winning Best Picture at the Academy Awards in 2015, Birdman, or otherwise known as Birdman or (The Unexpected Virtue of Ignorance) is a black comedy-drama that tells the story of a faded Hollywood actor and his rise to try and come back by starring in a new adaptation of Broadway play.
Birdman has an impressive cast overall, and Emma Stone was one of the best additions the movie could have had, co-starring as Sam Thomson. Birdman actually earned Stone her first Academy Award nomination, and showed just how talented she is in the drama sphere. She went on to win for a different film a couple years later, but her role in Birdman is legendary.
Stream Birdman or (The Unexpected Virtue of Ignorance) on Max.
Rent/Buy Birdman or (The Unexpected Virtue of Ignorance) on Amazon.
Crazy, Stupid, Love (2011)
Crazy, Stupid, Love is just another example of how great Stone performs in a comedic manner – with a hint of drama as well. In this popular romantic dramedy starring Steve Carell in one of his best movies, we follow the story of a recently separated man who wants to rediscover his manhood and is taught by his new friend, Jacob, how to pick up women at bars.
Let me just say that this film is ridiculously funny. Not only are the dramatic moments on point and pull at your heartstrings in a great way but the jokes land every single time. Even the scenes between Emma Stone and Steve Carell are some of the best in the film because it feels like a father and a daughter conversing, not two actors. It's just so great. Please, give it a watch if you haven't seen it!
Stream Crazy, Stupid, Love on Max.
Rent/Buy Crazy, Stupid, Love on Amazon.
Battle Of The Sexes (2017)
If you're looking for a great biographical sports film, Battle of the Sexes is one that you need to check out, starring Emma Stone and Steve Carell. The film is based on the real-life match between Billie Jean King and Bobby Riggs, two major tennis players who took the world by storm, and the drama that led up to this competition.
Battle of the Sexes premiered a year after Birdman and continued to show just how brilliant Stone was in more dramatic roles. While the movie itself was a box-office bomb, both Stone and Carell received plenty of praise for their performances, including a Best Actress in a Comedy for the Critics Choice Awards and Best Actress – Motion Picture Musical or Comedy for Stone.
Rent/Buy Battle of the Sexes on Amazon.
La La Land (2016)
If you haven't heard of La La Land at this point, then you've been living under a rock. La La Land is a wonderfully written musical telling the story of two unlikely lovers meeting in Hollywood, who have two very different dreams for their lives.
Emma Stone won the Academy Award for Best Actress because of her role in the La La Land cast. We like to talk about how she's amazing in comedy, but you listen to her sing, dance, and show off her drama skills. I promise you will be crying by the end of this film. Plus, the music is incredibly catchy. I found myself listening to "City of Stars" for months after the film's release. Your dreams just might come true with La La Land if you take the time to watch it.
Stream La La Land on Netflix..
Rent La La Land on Amazon.
Cruella (2021)
Emma Stone stars as the titular Cruella. In this retake on the classic Disney villain, we get to see the origin story of Cruella de Vil, known originally as Estella, a young woman who has always had a taste for fashion and causing mayhem.
I was one of the many who doubted a film like this could get made, because it's a movie about a woman who is known for tearing up animal skins, but truly, it stands out amongst the live-action remakes that Disney has produced. Emma Stone brings this certain charisma to the villain that we've never seen before, and Emma Thompson's Baroness serves as a worthy adversary. Plus, there are plenty of Cruella easter eggs to look out for
The Help (2011)
In The Help, we are told the story of Eugenia "Skeeter" Phelan, a young white woman who works as a journalist, and her relationship with two Black maids during the Civil Rights Movement in 1963.
The film received high praise and several awards. Emma Stone stars as the journalist, and her story captivates you as you watch her interactions with the women who face constant racism on a daily basis. It's raw and real, which is what makes The Help so fantastic. The performances of this amazing ensemble cast will have you clapping at your TV screen like you would do at the credits in a movie theater. Truly outstanding.
Easy A (2010)
After some heavy choices on this list, we turn back to a comedy – which was the first Emma Stone movie I ever saw. Easy A is about Olive, a high school student who ends up as a victim of her school's "rumor mill" when she lies to her best friend that she had sex for the first time. When word spreads, she welcomes the attention she receives.
I've gone off so many times on this list with how amazing Emma Stone is at comedy, but in my opinion, she is at her best in Easy A. The jokes are consistent (I don't think any of us could forget that 'Pocketful of Sunshine' bit), and the acting talent beside her, like Lisa Kudrow and Stanley Tucci, is phenomenal. Plus, this movie is all about women's empowerment and embracing your sexuality – who wouldn't want to watch a hysterical movie with a message like that?
Stream Easy A on Hulu.
Rent/Buy Easy A on Amazon.
The Favourite (2018)
Coming off of her win for La La Land, Emma Stone decided she wanted another Oscar nomination and signed onto the period piece, The Favourite. In this black comedy, we are given the chance to look at the relationship between two cousins, the Duchess of Marlborough and Abigail Masham, both of which are trying to be the Court favourite for the queen.
Emma Stone with a British accent is something I didn't think I ever needed but God, it's one of my favorite movies ever. The chemistry that she shares with Rachel Weisz is top-notch, and the comedic moments that come from this film will have you snorting out whatever drink you have. Not only that, but the set design is absolutely gorgeous. Sometimes you won't even be focusing on the jokes, but looking at the beautiful landscapes, or even the outfits that they have on. If you're a supporter of period pieces, but want to laugh your butt off, The Favourite is the way to go.
Rent/Buy The Favourite on Amazon.
I mean, let's be honest – these are some of the best movies on Netflix and the best movies on Amazon. You all need to watch them – but if you're a fan of Emma Stone, then you have to check all of these out. Now, if you don't mind me, I'm going to go stream Zombieland for the millionth time.
Your Daily Blend of Entertainment News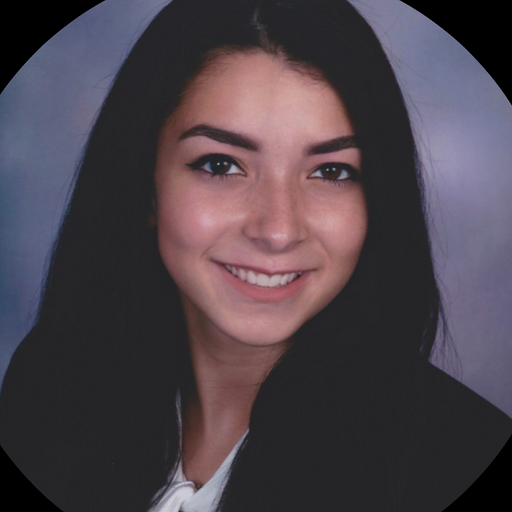 Big nerd and lover of Game of Thrones/A Song of Ice and Fire. Will forever hate season eight. Superhero and horror geek. And please don't debate me on The Last of Us 2, it was amazing!