Ewan McGregor Replacing Johnny Depp In Giliam's Don Quixote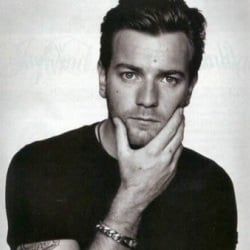 Terry Gilliam's The Man Who Killed Don Quixote is moving forward now that Robert Duvall has signed on to play the man tilting and windmills and, somewhat miraculously, people are willing to follow Gilliam into the desert once again. The director has made it clear over the last few months that Johnny Depp definitely wouldn't be involved this time, thanks to the Pirates of the Caribbean shooting schedule, but it was unclear who would be a replacement, until now.
After catching up with Gilliam at Cannes, Empire Online learned that Ewan McGregor will be stepping into the role, though if what Robert Duvall has to say about the new script is true, the role may no longer be a modern-day ad executive who travels back to the time of Don Quixote. Gilliam didn't have anything to say about how the role might have changed, just some effusive praise for McGregor's skill as an actor which, well, we all pretty much knew already.
As Duvall explained it the new film is about a man cast to play Don Quixote in a commercial who then comes to believe that he really is the famous, delusional adventurer. Will McGregor be the callow advertising guy who hires him, or a new character entirely? Either way, it will be good to see McGregor get a little closer to his weirdo roots by stepping inside the Gilliam funhouse.
Your Daily Blend of Entertainment News
Staff Writer at CinemaBlend