The Fear Monger: More Michael Myers, More Hell House And More V/H/S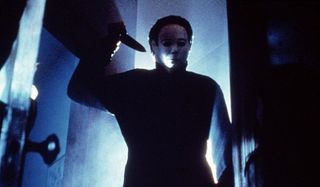 Good day, hounds of all things hellish. Is everybody having fun for Star Wars day? The way I like to do it is roasting a Jar Jar over a sarlacc pit, and serving it up with some Boba Fett-a cheese and herb dip.
Enough filler and more horror! First of the bite-sized kind: Rob Letterman's feature take on R.L. Stine's Goosebumps now has Timothy Simons (Veep), Amanda Lund (Ghost Ghirls) and Halston Sage (Neighbors) joining Jack Black in the cast. Universal's adaptation of Jo Nesbo's dark crime novel The Snowman took a hit recently when Martin Scorsese dropped out, but Let the Right One In director Tomas Alfredson will make this a presumably gloomy follow-up to the superb Tinker Tailor Soldier Spy. And this isn't exactly news, but Dread Central is currently taking submissions for a horror anthology called Zombieworld, which is free to enter for any budding gore-minded filmmakers.
And now for sequels, remakes and trailers, just like every other week in the wonderful world of horror.
Michael Myers's Next Halloween Adventure is Coming
It's been five years since Rob Zombie underwhelmed the majority of audiences with his second trip into the world of Michael Myers with Halloween 2, and The Weinstein Company apparently feels enough time has passed before moving forward with the next installment in the franchise, Halloween 3D. BloodyDisgusting first revealed the news (that was later confirmed) that the studio is developing a new film with a new script. But which franchise will it belong to?
While that part of the puzzle is still missing, it doesn't look like anyone wants to continue with Zombie's storyline. (Except for Scout Taylor-Compton, whose recent Tweet sparked rumors that she would return as survivor Laurie Strode.) The script for that canon's third film was written by Todd Farmer and Patrick Lussier, but Farmer announced via Twitter that they were no longer involved in the scripting process. So it's very possible TWC will go in an entirely new direction with Halloween 3D, and it's equally possible that name won't be one you recognize. But will they go back to the already fragmented storyline of the original series, or will they scrap the whole shebang and bring Michael Myers back in an all new (and completely derivative) way? What would you guys rather see?
Robert Downey Jr. And Jurassic World Writer Teaming For Werewolf Movie
It's not every day you hear that one of the most popular actors on the planet is creating a horror movie, but we love it. Robert Downey Jr. has conceived an idea for a werewolf-centered horror comedy called Cloaked, and has worked with his Team Downey producing partner/wife Susan Downey and Jurassic World screenwriter Derek Connolly in fleshing the pitch out. It must have been a pretty good one, because Warner Bros. has acquired the pitch as part of Team Downey's three-picture deal with the studio.
Cloaked's script details are being kept under lock and key at the moment, unfortunately, but Deadline states it's a "supernatural comedy in the vein of An American Werewolf in London." Hopefully this means they'll be looking to get someone with effects talent on par with Rick Baker, who created the stellar transformation scenes in the John Landis classic. Connolly's only produced script as of now is 2012's enjoyable light sci-fi comedy Safety Not Guaranteed – and he has Chris Wedge's Monster Trucks coming next year – so we're not quite sure how equipped he is for scaring up hilarious comedy. But we believe in Robert Downey Jr. We just need him to star in it, too.
The Legend Of Hell House May Be Getting A Remake
Paranormal cinema is alive and well, despite the low returns of Hammer Films' recent hammy spookshow The Quiet Ones. It looks like Fox wants to get in on the high reward subgenre, and they're not afraid to go back to the classics to make a buck. Shock Till You Drop reports the studio is looking into bringing The Legend of Hell House to today's post-Conjuring audiences. Don't mind any mistakes you find in this story, as I'm typing blind after burning candles down into my eye sockets so that I never have to see this thing come into existence. Fox already tried making this happen back in 2007, but that attempt thankfully faded into the ethers. We'll contact a psychic to see where this one is going.
Already turned into a faithful and gratifying 1973 film, Richard Matheson's 1971 novel The Legend of Hell House is a paranormal procedural and one of the works that still influences so many modern haunted house movies. It follows a physicist named Lionel Barrett, who is hired to investigate a bunch of mysterious occurrences happening in a millionaire's home. It goes the medium/séance route, plays with religion vs. science, and also utilizes paranormal activity-measuring machines. It's everything you've ever known about ghost movies, wrapped up in one awesome package. One that has already been unwrapped, and doesn't need to be revisited. But that's how it goes, and I know I'll go watch it when it comes out. The cycle will continue uninterrupted.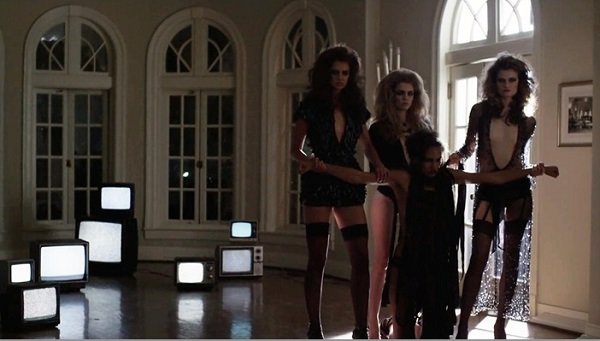 V/H/S Viral Will Complete The Anthology Trilogy
While televised horror anthologies aren't quite as in fashion as they used to be, theatrical anthologies are everywhere. The most popular, if not the most acclaimed, of the bunch are V/H/S and the far more enjoyable V/H/S/2. Fans will be happy to know that a third entry is coming to complete the loosely related trilogy. V/H/S Viral, a co-production between The Collective and Bloody Disgusting, will feature segments centered on teens who attempt to gain fame by becoming Internet sensations. If this means we get to watch overbearingly annoying ego-hounds getting their lives upended by ghosts and murder, I'm all in.
An anthology is only as good as the filmmakers behind it, and V/H/S Viral will feature as talented a group of directors, as one might imagine. The most exciting of the bunch to me is Nacho Vigalondo, who made the excellent mindbender Timecrimes and most recently the stalker thriller Open Windows. Beyond him, the director list includes Todd Lincoln (The Apparition), Justin Benson and Aaron Moorhead (Resolution), Gregg Bishop (Dance of the Dead) and Marcel Sarmiento, who directed both Dead Girl and the awesome short "D is for Dogfight" in that other anthology The ABCs of Death. Joining them for screenwriting duties is T.J. Cimfel (No Tell Motel) and Dave White. The film's context-free first image can be seen above, with a signature pile of TVs in the background. Set your VCRs for "Anachronistic Internet Streaming" and get ready for V/H/S Viral later this year.
What We Do In The Shadows Trailer Is Vamping Hilarious
Do you think faux documentary horror comedies are a dying breed? The New Zealand festival hit What We Do in the Shadows gives the sub-genre a much-needed dose of offbeat vitality, courtesy of Flight of the Conchords co-creator Jemaine Clement and his Eagle vs Shark director Taika Waititi. Much of cinema's obsession with vampires has seen them in an almost majestic light, with aristocracy and sexiness oozing out. What We Do in the Shadows is about the guys who only think they're exuding class and ribald charm.
Viago (Waititi), Vladislav (Clement) and Deacon (Jonathan Brugh) are three undead friends living unharmoniously together in a flat. Being immortal means only one of their problems has been solved, as the world has gotten increasingly more complicated throughout the hundreds of years that they've lived - and now society is passing them by. The addition of a newbie vampire named Nick (Cori Gonzalez-Macuer) seems to help them in their social life, but it only bleeds more problems out in the long run. This trailer is full of great gags and unexpected jokes, especially Viago's "ghost cup" in the mirror. What really sucks is that while the film has screened at Sundance and the Stanley Film Festival, there is still no solid U.S. release information in sight. But we'll be keeping our teeth sharpened in the meantime.
Your Daily Blend of Entertainment News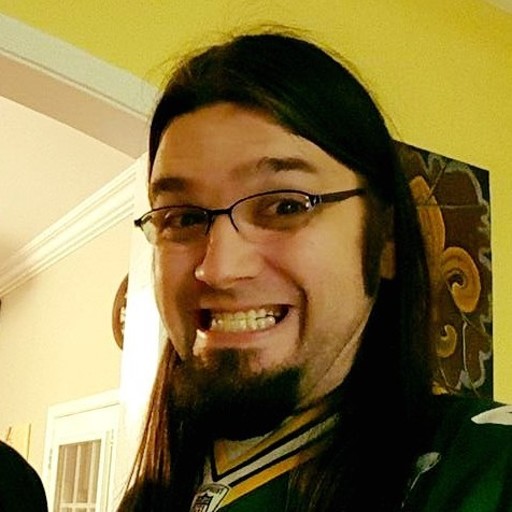 Assistant Managing Editor
Nick is a Cajun Country native, and is often asked why he doesn't sound like that's the case. His love for his wife and daughters is almost equaled by his love of gasp-for-breath laughter and gasp-for-breath horror. A lifetime spent in the vicinity of a television screen led to his current dream job, as well as his knowledge of too many TV themes and ad jingles.